The Three Rivers Festival returns to Fort Wayne, continuing the summer tradition that started in 1969! Don't miss out on this incredible festival from July 7 – 15 as it offers something for everyone.
With thousands of visitors each year, this is a timeless celebration that has lived on through generations of Hoosiers. If you are visiting for the first time, here is everything you need to know!

Can't-Miss Three Rivers Festival Events
The Three Rivers Festival strives to keep its events either free or at a minimal charge so that everyone in the community can access them. You will definitely want to check out Junk Food Alley, Art in the Park and Chalk Walk, the Bed Race, the Three Rivers Festival Parade, River Excursions, the Concert Series, and Children's Fest. Make sure you don't miss out on the fireworks finale at the end of the week!

Parade
The perfect way to kick off the festival! One of the most famous events, not only during Three Rivers Festival, but in the history of Fort Wayne, is the Three Rivers Festival Parade. Filled with local talent and plenty to see, crowds gather early throughout the streets of downtown Fort Wayne to enjoy a morning in the sun as dozens of floats pass by on Saturday, July 8 starting at 10 a.m.
The fun starts at Wayne and Rockhill Street and ends at Calhoun and Superior Street. Learn more about the full parade route.
Art in the Park
Art in the Park is July 8 and 9 at 10 a.m. This two-day event is at Freimann Square and celebrates a wide range of artists. Come prepared to buy something unique for your home or office. There will be over 100 artists displaying items for sale including jewelry. You'll also enjoy live music and savor delicious treats while you browse the art. 

Chalk Walk
The Chalk Walk is an experience for all! The event closes down Main Street, at the downtown Arts Campus. Artists from around the region will take to Main Street and fill the road with incredible pastel creations. Come see the artists at work on Saturday, July 8 and Sunday, July 9.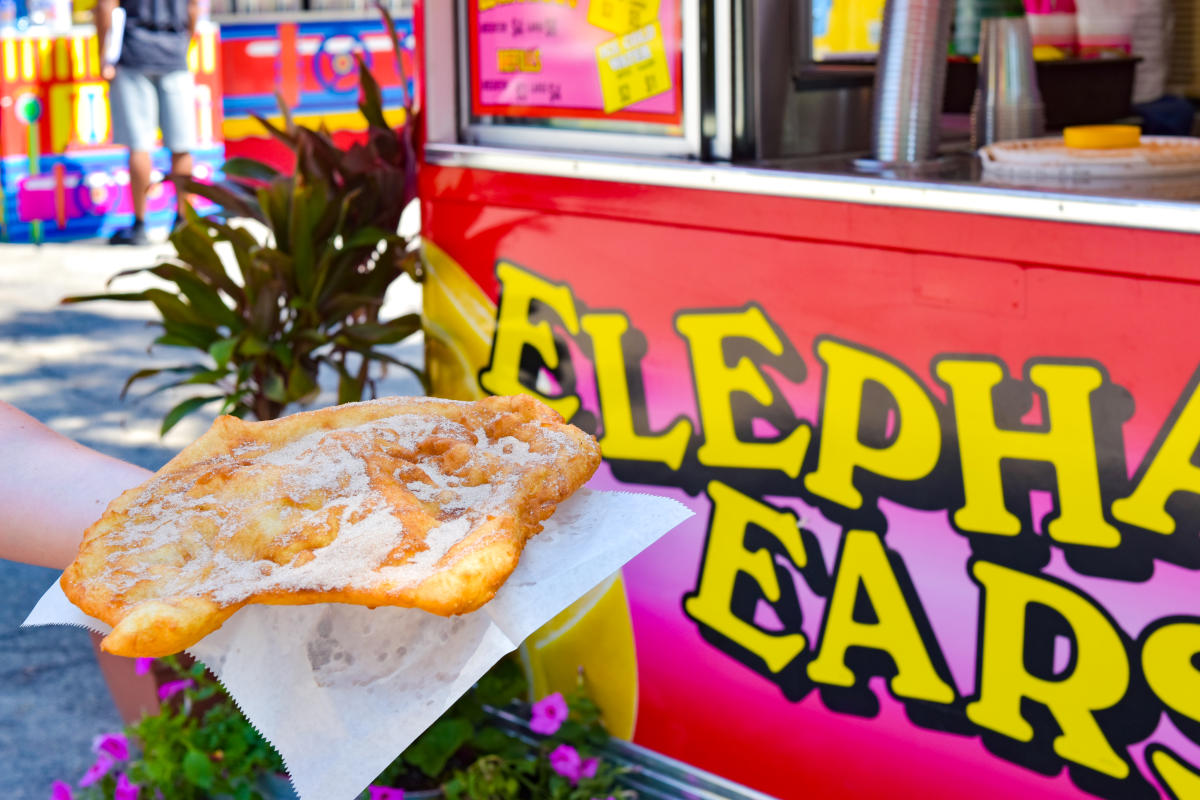 Junk Food Alley
Junk Food Alley never disappoints — and you better come hungry. Enjoy all kinds of great festival food from popcorn and candy apples to pulled pork and loaded spiral spuds. There is an endless amount of food and drinks for all ages located on the south side of Headwaters Park. And don't leave without grabbing a classic lemon shakeup!

Daily Concerts
Daily concerts will rock the festival from July 7 until July 10 with scheduled appearances from local, regional, and national bands. Singers and bands for 2023 will be announced shortly. See the full Concert Series Lineup.
Let loose and enjoy a week of live music from a diverse range of musicians in the heart of Fort Wayne.
Children's Fest
Children's Fest is a free family event on July 15 that will educate and entertain children ages 3 to 9. Visit over 50 booths that will have interactive experiences including storytelling, magic shows, crafts, and face-painting. There's even a Kid's Fun Run — a 1-mile walk/run event during the celebration for kids ages 4-14.
Come join the fun at Freimann Square!

Discover Everything the Festival Offers
Also, take a day to simply stop in and explore. It's easy to get lost in the fun and excitement taking place each day. There are all kinds of events and opportunities happening throughout the week of Three Rivers Festival, and sometimes it's best to simply go in with an open mind and find out what this festival has to offer you.
No matter where you end up, you will want to end the week with the grand fireworks finale on July 15 at 10 PM. This is one of the largest firework shows in Northeast Indiana and can be seen throughout the downtown area and beyond.
Something for Everyone
There is plenty to do and a full week to enjoy one of the biggest festivals in the history of Indiana. Come hungry, and ready for a fun time. Three Rivers Festival is an experience that is meant to be experienced on every level because it is built around the idea of creating something for everyone. Bring the family and create great memories!
Festival Parking
Before you go, be sure you have some parking options in mind! Check out these two great resources ahead of time:
2023 Fort Wayne Festival Parking Map (See Map)
2023 General Downtown Fort Wayne Parking Map (See Map)
LEARN MORE about the 54th annual Three Rivers Festival, plus every great event throughout the week!