Between the hustle and bustle, the packing and the planning, and busy holiday time, somehow someone slipped off your list, even after checking twice. Don't worry, we have all your gift-giving needs covered with our road map to Fort Wayne's best stops for last-minute shopping.  
Jefferson Pointe 
With many different kinds of shops,
Jefferson Pointe
offers plenty of options for everyone. The mall's open-air layout and pretty Christmas décor make it a pleasant place to shop, too. Park near the
Starbucks
– get a quick caffeine pick-me-up for you and a gift card and coffee mug for him. Make your away around the shops in a counterclockwise circle. For her, stop by
Bath & Body Works
– they have great gift sets already wrapped up and ready to go. Next, zip by the
Carmike
theater to pick up a few gift certificates for movie tickets and snacks for kids and teens. Then, head on over to
Yankee Candle
for one of their special holiday-scented candles that make the perfect thank you for party hostesses, they'll package it up for you nicely, too. On your way out, pop into
Madeleine's Bake House
for grandma and grandpa – and buy a little pastry to take home with you, too!  
Glenbrook Square Mall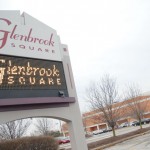 Big malls can be overwhelming, especially during the holiday crunch time when everyone else is doing last-minute shopping, too. Keep it simple for yourself and do a one-stop shopping trip at
Barnes & Noble
– you'll be sure to find something for all ages there. Now's the time to shop for day-planners and calendars – all of the newest styles are out now – and they're a must for busy moms and working women. Grandparents could always use a photo album for cute pictures of the grandkids (it'll also be good reason to snap a few new photos during your stay). There's a Starbucks inside the store, where you can select from tins of teas for hostesses. For kids, a classic holiday book like The Nutcracker, is a good alternative to a toy, and for teens, you can't go wrong with a book series collection like the Twilight saga or the latest DVD release. A nice coffee table book about Indiana's history, for example, is a good go-to for dads.  
Downtown Fort Wayne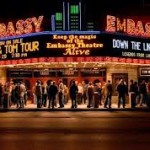 Everyone enjoys going to a show, and, at the
Embassy Theatre
, you can buy tickets to the Fort Wayne Philharmonic and other amazing performances such as Mannheim Steamroller, Cirque Dreams Holidaze or Matchbox 20.  
And Around Town
If you're already on your way to a party or to visit someone, make a quick stop at
Casa Ristoranti Italiano
or
DeBrand
– two Fort Wayne favorites. Or, if you're in a real pinch and you need a variety of gifts, stop by any major grocery store (
Meijer
or
Kroger
) or drugstore (
CVS
or 
Walgreens
) where you can buy gift cards for most stores and restaurants, and other goods like iTunes or pre-paid credit cards, or even flowers or wines as well as popcorn and cookie tins.   Happy shopping!