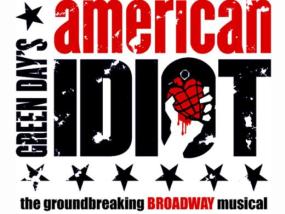 Calling all Green Day fans - this is an event you will not want to miss. Not local to Fort Wayne, Indiana? Begin planning your trip and an overnight stay today for this April event! On April 22, Fort Wayne's own Embassy Theatre will host a production of American Idiot, a rock opera based on Green Day's rock opera album of the same name. This musical includes famous Green Day hits including "Boulevard of Broken Dreams," "Holiday" and "21 Guns." The musical tells the story of three friends who must pick between the safety of suburban life and pursuing their dreams.
The Embassy Theatre is conveniently located in downtown Fort Wayne and within walking distance of both the Courtyard by Marriott and the Fort Wayne Hilton, two local hotels. The show starts at 7:30 p.m. Tickets for the show are available via Ticketmaster.com, in person at the theatre box office between 10 a.m. and 6 p.m. Monday through Friday or by phone at 800.745.3000. A review in The New York Times described American Idiot as "thrilling and emotionally charged, as moving as anything on Broadway!" Don't miss it! Insider Tip: This show contains adult content and strong language. Make this event a night out for adults, not children.
YOU CAN WIN TICKETS TOO! Simply visit the American Idiot contest page on Visit Fort Wayne, and enter for your chance to win an overnight hotel stay, 2 tickets to the show – plus much more!