Summer vacations can be hard to come by nowadays. With all kinds of prices on the rise, finding great deals can make the search for a holiday location all the more sweet. Instead of scouring the Internet for hours looking for trip bargains, allow me give you a Fort Wayne Insider tidbit that will save you time and money.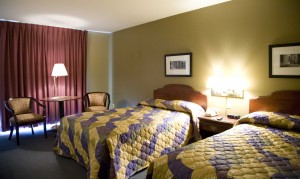 Don Hall's Guesthouse has partnered with Fort Wayne Outfitters and Bike Depot to bring you the "Fort Wayne Adventure Package!" Visitors can enjoy a stay at the Guesthouse hotel for just $129 a night plus tax for a standard room and $139 per night plus tax for a king room. Guests will also receive two complimentary dinners and breakfasts in their excellent in-house restaurant. As a part of this deal, you can also take advantage of the Guesthouse's many services and facilities including cable T.V., WiFi high-speed internet access, two swimming pools and a relaxing Whirlpool.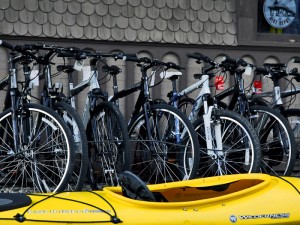 But let's face it, the best part of a vacation is enjoying the sights outside of your hotel. A little time in the great outdoors makes every trip worthwhile, and Fort Wayne Outfitters is happy to oblige. Included with the price of your stay at the Guesthouse, you will also receive shuttle service to and from the historic Cass Street Depot—the location of Fort Wayne Outfitters and Bike Depot. Upon arrival, you will be given multiple recreation options - you can choose to splash along the St. Mary's during a four-hour canoe adventure or enjoy Fort Wayne's beautiful bicycle paths during a half-day rental of two bikes.
This contest has ended, thank you to all those who entered to win! Check back next summer for another chance to take advantage of this offer!
For other affordable Fort Wayne getaway options, check out
www.visitfortwayne.com
, or give us a call at 1-800-767-7752.