Riding my bike through the back of Eagle Marsh, across a wooden bridge and spying a Great Egret fishing reminds me of how crucial it is to get out of my car more.  That's why I'm excited about National Bike Month.  It's such a win-win.  Good for your health, good for the environment's health.  Fort Wayne is lucky to have so many trails - with more on the way. 
So since it's National Bike Month, and you may be wondering how to spend it, here are three of my top rides (plus, you can enjoy these rides anytime there is nice weather!): 
Saint Mary's Pathway, which runs from Swinney Park to Foster Park. This route, along the river greenway, veers through the tidy neighborhood off Taylor Street for part of it. Riding through the old neighborhoods reminds me of when I was a kid. And the little benches that line the greenway are always a pleasant surprise.
 
From Swinney Park into downtown. Cycling through West Central - each house unique - and landing downtown where the choices for dining, shopping and entertainment keep growing and getting more diverse is a pleasure, especially during summer when you nearly always happen onto a festival or two. Plus, you can get your very own lane along Wayne Street.
 
I get to the Tow Path Trail starting at Rockhill Park and extending to Eagle Marsh as often as I can. I mentioned the wooden bridge above, but I also like winding on the path behind Fort Wayne Country Club and past the Canterbury School sports fields. You get to see so many different birds - Eagles, Red Winged Blackbirds, Canadian Geese - that you can't usually see in the city. The land around the trail can look completely different from one visit to the next. It is always changing - marsh in rainy times and meadow in dry ones.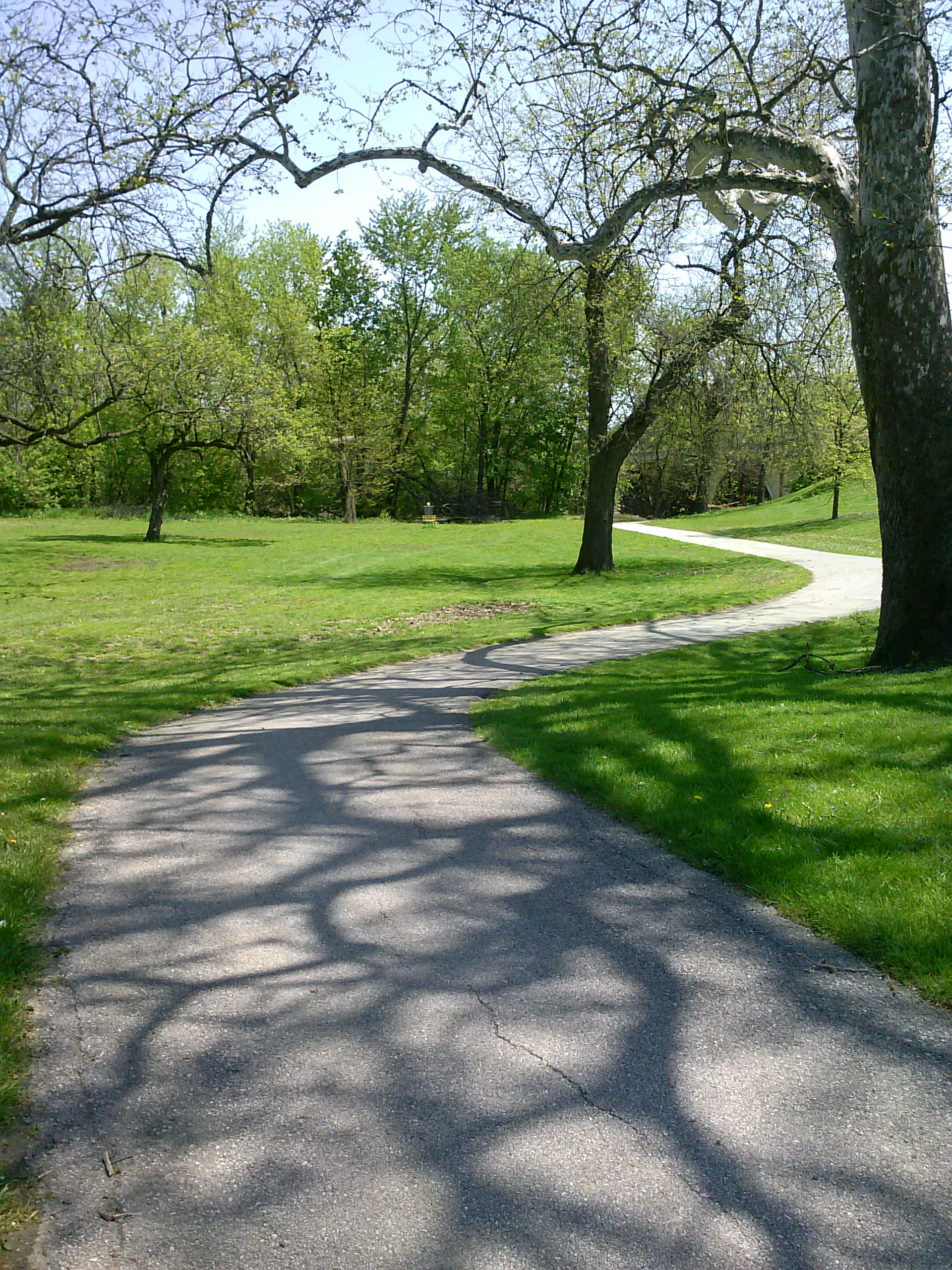 Generally, the trails are well-traveled - especially on the weekends.  But, safety is paramount and some parts of the greenway are pretty remote, so I recommend riding with another person.
Don't miss getting out there now that the weather has warmed. Explore these trails, find some new ones, and see the city from a different -and slower-angle