Ladies, are you looking to kill a few hours in a store targeted towards your needs and wants? Fort Wayne has a few options for female-oriented products:
The Bride to Be:
Are you planning a wedding? The Bride to Be, at 7763 Coldwater Road, should be on your list of stores to check out. This store specializes in helping make your Special Day even more special.  Their dresses range from $400 - $4000, but with a little creativity and an open mind they can meet almost any price range. Not sure where to begin? They encourage brides-to-be to schedule an appointment, which typically lasts an hour. During that time they really help you focus on what dresses make you look and feel beautiful.
The Olive Twist:
The Olive Twist is a must for any lady who likes to cook. The store, located in the Covington Plaza on Fort Wayne's southwest side (they also have an Auburn location), has won the hearts of many cooks with its selection of gourmet products. Locally owned and operated by Lori and Terry Berndt, the boutique specializes in olive oil and aged balsamic vinegar. Curious about the taste of a particular variety? Try a sample at their tasting bar. Create your own "twist" to discover a new world of flavor.
Barbara's New Beginnings:
This specialty store carries regular bras in every size, cup-sized swimwear year-round, shapewear, sports bras, and post-surgical garments. Though fitting women who have had breast cancer is at the heart of the business, Barbara's New Beginnings really is a store for every woman from age 9 to 99. Stop by for a fitting to ensure you're wearing the correct size.
DeBrand Fine Chocolates:
It's a fact that women crave chocolate twice as much as men, so do yourself a favor and hit up this fine chocolatier. You're in luck, as Fort Wayne is home to DeBrand Fine Chocolates, a purveyor of luxurious and beautiful chocolates. Here you can find chocolates made from the highest quality ingredients. Stop by one of their three locations for a piece (or two)! And be sure to ask about their tours to get a behind-the-scenes view of the operation.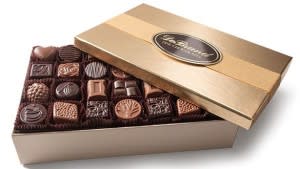 Grab a few of your best friends and head to Fort Wayne for a day (or weekend) of shopping!