With the Three Rivers Festival looming large on the event horizon, it might be easy to miss this weekend's other big "to-do", the anime- and manga-celebrating Ikasucon, which runs this Friday through Sunday, July 13-15, at the Grand Wayne Convention Center in downtown Fort Wayne.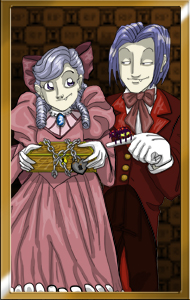 If you attended Summit City Comic Con earlier this year, or have ever been to a fan convention, then you'll feel right at home at Ikasucon. Unlike that convention, though, Ikasucon has a narrower focus: specifically, popular Japanese comics (manga) and animation (anime). I think more people are probably familiar with the latter, which includes such stalwarts of the genre like
Pokémon
,
Sailor Moon
, and
Fullmetal Alchemist
. Recently, Cartoon Network returned Toonami to its Saturday night line-up, well known among animation fans as the home to several popular anime series. You can immerse yourself in the art form at Ikasucon, with special guests, panels, cosplay, and contests. It's the place to be for fans of manga and anime old and new. And be sure to be on the lookout for events centered around video and role-playing games too. While the pre-registration period has ended, you can still register at the door. Costs are as follows: $45 for a weekend pass, $30 for a Friday pass, $35 for a Saturday pass, and $25 for a Sunday pass. Visit
http://www.ikasucon.org
for more information.