What's new in the city's food scene? A growing number of restaurants offering authentic Asian cuisine — particularly from East and Southeast Asian countries Korea, Burma, Vietnam and Thailand.
Also on the rise is cuisine dubbed "Asian fusion" or "Pan-Asian" — restaurants that create dishes inspired by many Asian countries. Recent arrivals to the local Asian food scene come from both regional specialties and fusion.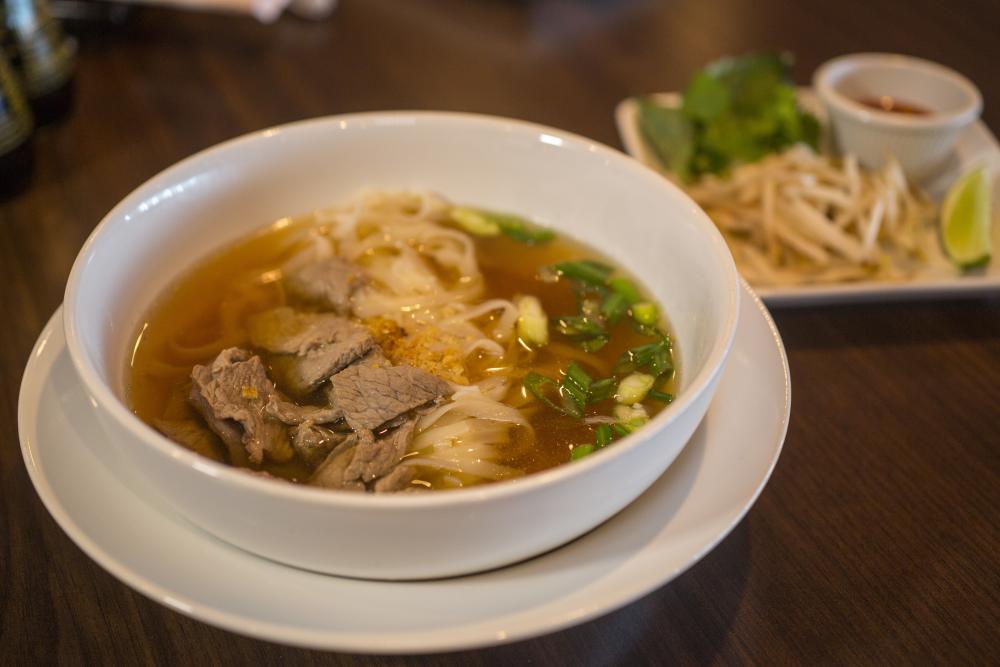 Fort Wayne, Indiana Trends in Asian Cuisine
1. Banh Mi Pho Shop
1925 Fairfield Avenue, 260.745.4388, banhmiphoshop.com
In the former Tom's Donuts location south of downtown, Banh Mi Pho Shop is winning rave reviews for its delicious Vietnamese offerings. Its sister restaurant Banh Mi Barista on the north side of town (5320 Coldwater Road), has been popular for years for its bubble teas, smoothies, soups and Vietnamese sandwiches.
Banh Mi Pho Shop has many of the same favorites, plus rice dishes and a variety of daily specials. These family-owned casual cafés aim to bring an appreciation for Vietnamese culture and food to the community.
2. Nori Asian Fusion Cuisine
2882 E. Dupont Road, 260.739.5387, noriasiancuisine.com
With a lovely, modern interior that belies its strip mall location, Nori Asian Fusion Cuisine is getting raves for the presentation and freshness of its sushi and entrees. The non-sushi options are mostly Thai influenced, but also reflect other influences, like Japanese hibachi and Korean bulgogi. The entrees — soup, noodles, curry or fried rice — allow for customization by choosing a protein source and vegetables.
3. Ryu's Kitchen
2461 Hobson Road, 260.387.7074, facebook.com/ryuskitchen
Traditional Korean dishes are the inspiration for the menu at Ryu's Kitchen, but owner and chef Joohyun Riddle described her creations as the new generation of Korean cuisine — simpler, lighter fare, using fresh and locally-sourced ingredients. Ryu's offers ample vegetarian and gluten-free options. Happy customers rave about the Tofu Bulgogi, the Grilled Pork Belly Lettuce Wraps, and the kimchi (homemade, of course).
4. Pho Indy
4634 Coldwater Road, 260.715.4152
Traditional Vietnamese meals, cooked by the owner and his wife, are the specialty of Pho Indy. Of course, several varieties of Pho (rice noodle soup) are on the menu, as well as Mi (egg noodle soup), Banh Mi (sandwiches), and Com Dia (entrees like the grilled pork chop, beef short rib or chicken in spicy lemongrass — all served with rice and kimchi).
Interesting beverages — like pennywort leaf juice and soy bean milk — plus bubble teas, smoothies and Vietnamese coffee are offered. (FYI: The "Indy" in the name has nothing at all to do with Indianapolis. The owner has called Fort Wayne home for a long time; he just really likes Indiana Jones movies.)
5. Umi
2912 Getz Road, 260.203.9975, umifortwayne.com
The true test of a great sushi restaurant is the sashimi — slices of raw fish without rice, sauces or other accoutrements (just a little soy and wasabi to taste) — and Umi's is as beautiful and fresh as if it were an oceanside restaurant. There are also loads of options for carnivores or for those who only eat cooked seafood. The miso soup gets rave reviews, and the sake menu is impressive.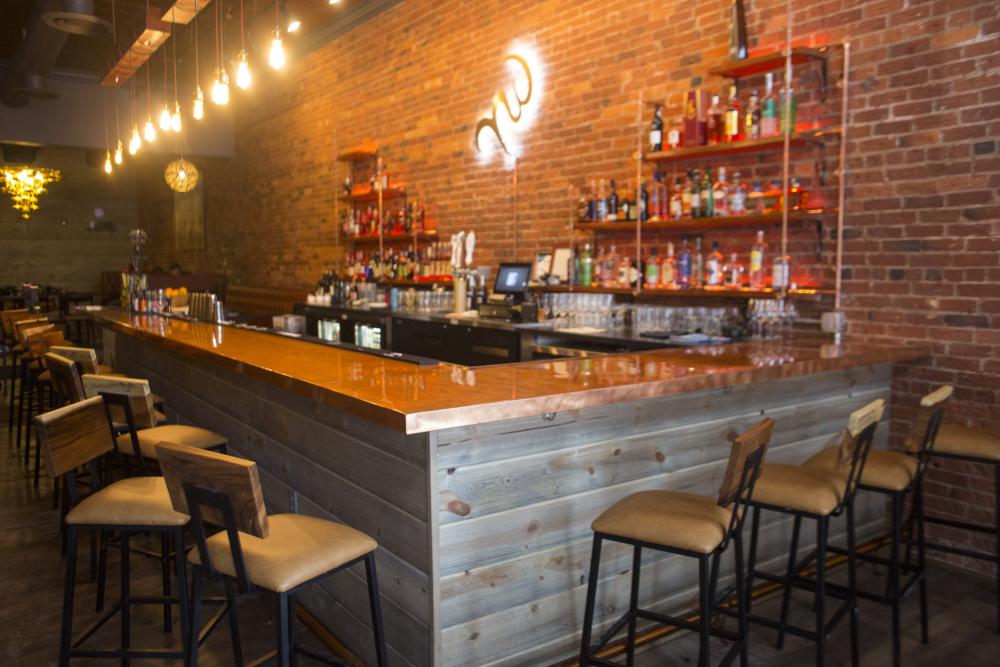 6. Nawa
126 W. Columbia Street, 260.399.7501, nawa.live
Recently opened on the historic Landing, Nawa — which means "new beginning" in Thai — offers a menu of small and large plates in the authentic Thai tradition but updated with influences from other Asian cuisines.
The restaurant offers a full bar with wines chosen to complement the foods, American and Asian beers and a variety of custom-crafted beverages showcasing herbal and fruit flavors from the Far East. Try its signature Beibei which includes Japanese whiskey, cocoa butter and Thai coffee.
The menu is seasonal, and locally-sourced ingredients are used as much as possible. The interior is a modern and attractive addition to the downtown dining scene. 
7. Kim Vu Vietnamese Cuisine
433 E. Dupont Road, 260.220.1188, kimvufw.com
As for the tried and true, everyone has his or her favorite go-to place, but if you're interested in expanding your culinary horizon, check out these long-standing favorites.
Kim Vu Vietnamese Cuisine has been serving up a simple menu of traditional Vietnamese fare for years. Regulars rave about the pho and the egg rolls (some say they are the best in the city). Steamed rice cakes and Vietnamese coffee are popular, as
are the variety of bubble teas.
8. Asakusa
6224 Lima Road, 260.490.6888, asakusasushibar.com
For close to 20 years, Asakusa Japanese Restaurant and Sushi Bar has been providing Fort Wayne with traditional Japanese dishes. In addition to its sushi bar, Asakusa offers such favorites as teriyaki, tempura (vegetables, seafood and shrimp breaded and deep fried served with a ginger radish sauce), katsu (pork, chicken or salmon breaded and
deep fried served with a katsu sauce), rice bowls and udon noodles.
9. Mahnin Asia Restaurant
2701 S. Calhoun Street, 260.744.3584
Mahnin Asia Restaurant has familiar Thai dishes, but it's particularly known as the go-to place for Burmese classics. There's nothing upscale about the dining experience, but the food gets rave reviews. The papaya salad, larb and tom yum soup are perennial favorites.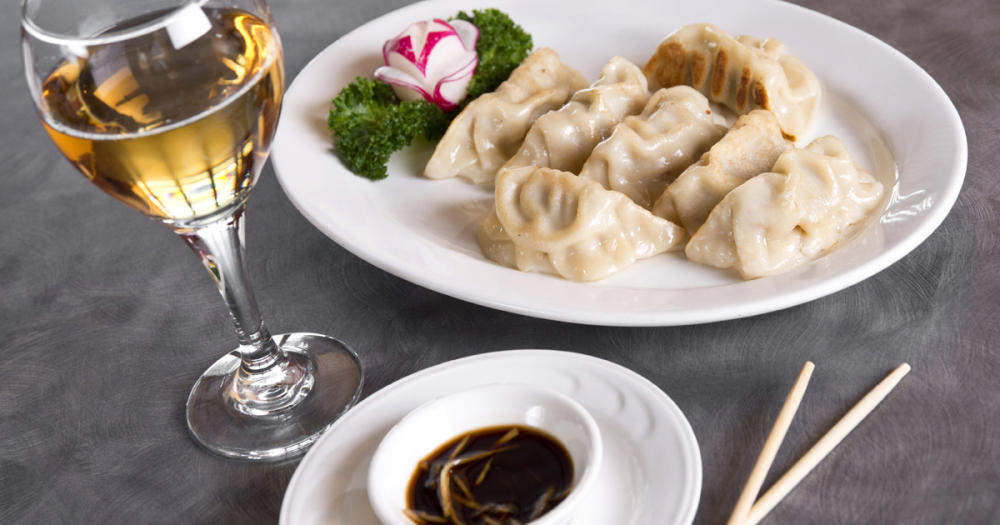 10. Wu's Fine Chinese Cuisine
4411 Coldwater Road, 260.483-0899, wuschinese.com
If you've never tried dim sum — the traditional Chinese tapas-style dishes to mix and match — Wu's Fine Chinese Cuisine is the place to go. The variety of the traditional, such as chicken feet or jellyfish, alongside more-accessible options, like steamed soup dumplings, spare ribs and egg drop soup, make this as comfortable, or adventurous a meal as you'd like. Note: Dim sum is only available on Saturdays and Sundays from 11 am–2:30 pm.
This post is provided by Fort Wayne Magazine. Subscribe to get the monthly magazine delivered to your home.
Article by Beth Behrendt, Cover Photo by Neal Bruns
­