Are you looking for a fun evening to spend with the girls? If so, a local Fort Wayne artist has the answer for you! Angela at ArtsyStrokes & Spirits offers an evening of fun with art. How does it work? You get a gang together and Angela will walk your group through painting a piece of art of your choice; you can see the choices of artwork to paint on the website. The event I attended including a group of fourteen girls, friends of friends, colleagues, and wives of colleagues, that convened at Pint & Slice for some pre-holiday artistry. We had time for a snack, visiting, and enjoying a drink before the art got started.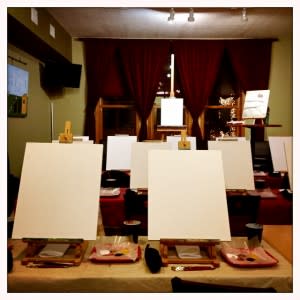 Are you worried that you aren't artistically inclined? Do not worry. I have no artistic talent. I appreciate art, I don't make it. I can safely say that this was the attitude of the majority of the participants at our party. There were many jokes, giggling, and commentary on how awful each of our paintings would end up. Angela calmly reassured each of us that all the pieces would look great and similar to the model piece. Miraculously, she was right!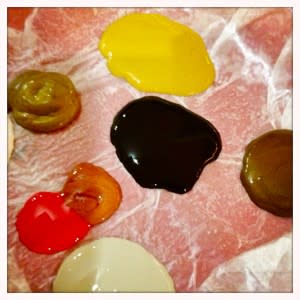 Angela moved slowly, worked in breaks, and provided help with the occasional disaster, She also provided some background music to add a little more fun and a party feeling to the event. What is better to paint to than Michael Jackson, Tory Amos, and Lady Gaga? At the end of the evening it was far easier than expected, thanks to the great instruction and laid back environment. Here is how our evening went . . . Step 1: The background (mine was not near as half-moonish as the model).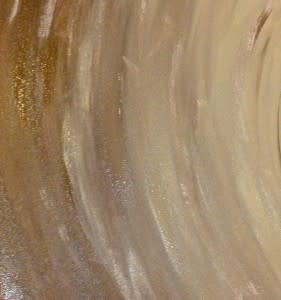 Step 2: The highlights (putting white paint on anything is scary and potentially hideous).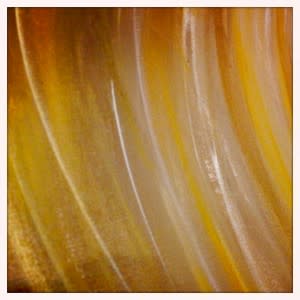 Step 3: The trees (imperfection is happily required - trees have bumps).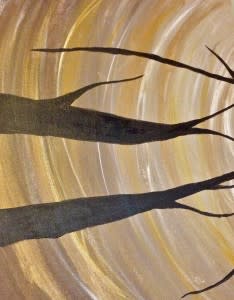 Step 4: The birds (I required teacher assistance so mine would not look like stunted black snowmen).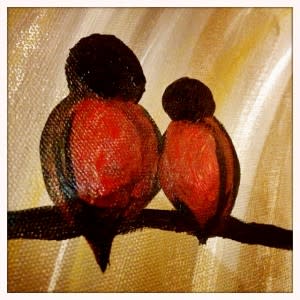 Step 6: The Reveal. Not bad.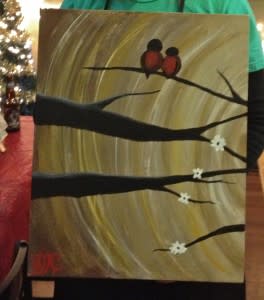 The event took a little under three hours at a cost of $32.00 per person (not including food and drinks). The cost does cover the canvas, brushes, paint, and other painting necessities. All you have to bring is yourself! It was a great time and a perfect girls' night activity. You can contact Angela through the ArtsyStrokes website to schedule an event. Enjoy!