Don't let your sweet tooth loose at this holiday event -- these gingerbread houses are for viewing only. Make time in your busy holiday schedule to visit the annual
Festival of Gingerbread
at the Fort Wayne History Center, located conveniently in downtown Fort Wayne. This year's display of locally-made gingerbread houses begins November 25 and runs through December 11. This annual event is a fundraiser to benefit the History Center, a museum preserving Fort Wayne and Allen County history. The 2010 festival set records for both dollars raised and attendance -- further making this a must-see event in Fort Wayne.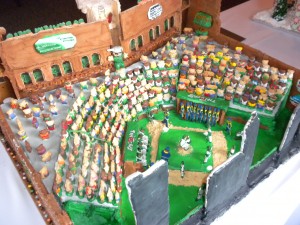 The display features gingerbread creations made by everyone from area grade school children to master bakers. Regular admission is $5 for the event. Seniors and Students pay $3 and children under age 5 are admitted for free. Admission is discounted, at $2 per person on November 23 -- the lighting ceremony, which Santa will also attend! And admission is free on November 29!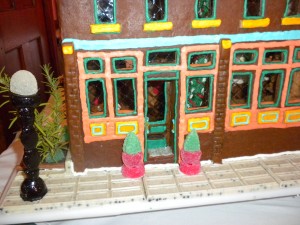 The History Center is located at 302 East Berry Street. Additional special events and sponsor nights are held during nearly every night of the festival. For those details, and event hours,
go online
or call 260.426.2882.