Mardi Gras has a long-standing, rich history, full of unique traditions, but for today, I'm here to tell you how to celebrate best in Fort Wayne this February. While Mardi Gras is a major event that lasts all season, the biggest day of the celebration is "Fat Tuesday," which falls on the 25th this time around.
Mardi Gras Celebrations in Fort Wayne, Indiana
Here are some fun and festive things to do in honor of the special occasion on various days in February.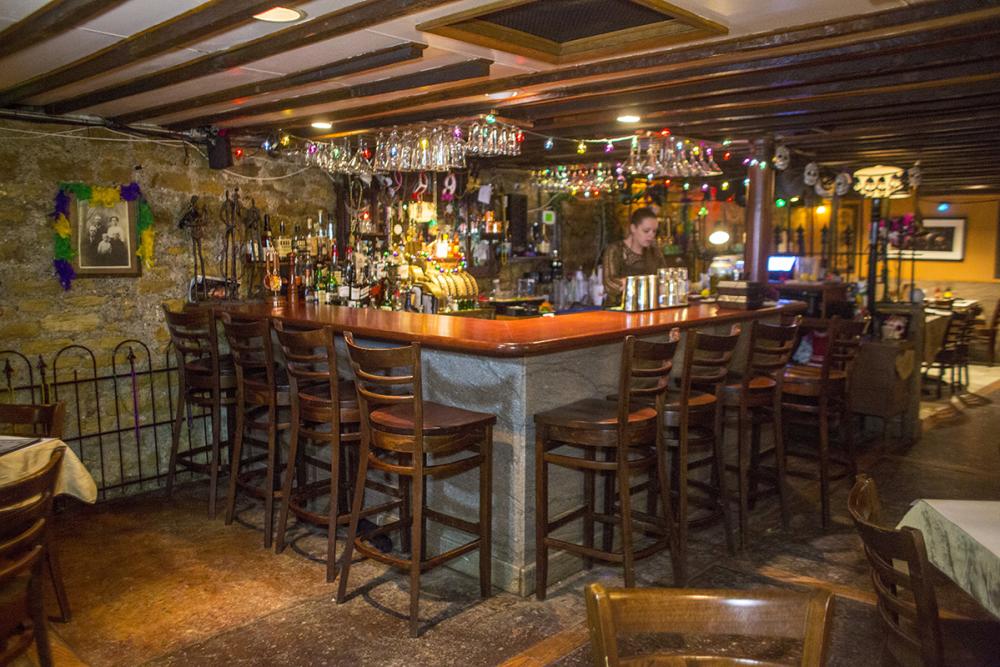 Bourbon Street Hideaway
In case you haven't heard by now, Fort Wayne has a Cajun-themed, fine dining restaurant downtown that you can enjoy year-round. Check out the menu here, and give the gumbo a try. It's delicious! Reservations recommended. 
Nola on 13
Head up to the 13th floor of the Indiana Michigan Power building at 101 E Washinton Blvd. for some of the finest South Louisiana, Creole, and Cajun cuisine. Open for breakfast and lunch Monday – Friday. Plus, you can't beat the views from up there! 
5:30 – 8:30 pm
Make your reservations now for a hearty tasting platter of Creole Sausage Jumbalaya, Cajun Corn Maque Choux, and much more. Of course, you can't forget to enjoy one of HT2's delicious seasonal cocktails while you dine. 
$25 per person. Reservations available by calling (260) 616-0444.
February 25 - Rotary Club of Fort Wayne "Big Easy Feast"
11 am – 2 pm or 4 – 8 pm
Feast on a New Orleans Style meal. Parkview Field- Lincoln Financial Event Center 1301 Ewing Street Fort Wayne, IN 46802. $30 per person. Proceeds support the Arts Integrated Residency programs at Washington Elementary School, as presented by Heartland Sings and the Fort Wayne Dance Collective, as well as scholarships for Interact Club students at  New Tech High School. 
$30 per person. Tickets can be purchased here.
Enjoy a Mardi Gras Treat in Fort Wayne, Indiana
If you are searching for a treat for celebrators of all ages, be sure to visit Waynedale Bakery!
Typically, Waynedale Bakery bakes the official Mardi Gras dessert, the King Cake. This oval-shaped, iced treat reminds me of a cross between a cinnamon roll, and a coffee cake. It is decorated in the royal colors of purple, green, and gold. The cakes usually have tiny, plastic babies tucked inside. Find one, and you're King for the day! You're also responsible for bringing a King Cake to share with everyone next year!
Wayndale Bakery will have a nice supply of cakes on hand, but it would be great to call in advance to reserve yours. 
(260) 747-2992 / 2610 Lower Huntington Rd. Fort Wayne, IN 
Or visit Zinnia's Bakehouse for fresh beignets! But place your order soon. Due to high demand, you'll need to place your order by February 22 to guarantee your options. If you can't make it in time for Mardi Gras, swing by some other time Tuesday–Saturday! Plus, Zinnia's has made to order beignets available every Saturday. Go early, though, since they sell out fast.
(260) 483-4765 / 236 E Wayne St., Fort Wayne, IN 46802
Fun Fact: It is illegal to ride a Mardi Gras float in New Orleans if you are not wearing a mask! Imagine that!
*This post was originally published in January 2018 and has been updated.