Update: As of July 2020, Bravas has ceased food truck and restaurant operations. 
If you've ever had a taste of a Bravas hotdog, you know that I am not exaggerating when I say that after your first bite you will be dreaming of the amazing gourmet dogs forever. Having worked in Downtown Fort Wayne for two summers, I knew that if Bravas was out and about in the city my lunch would likely include a Bravas Dog. While they made their name in the hot dog business, Bravas is all about the burgers at the moment - and you don't want to miss out!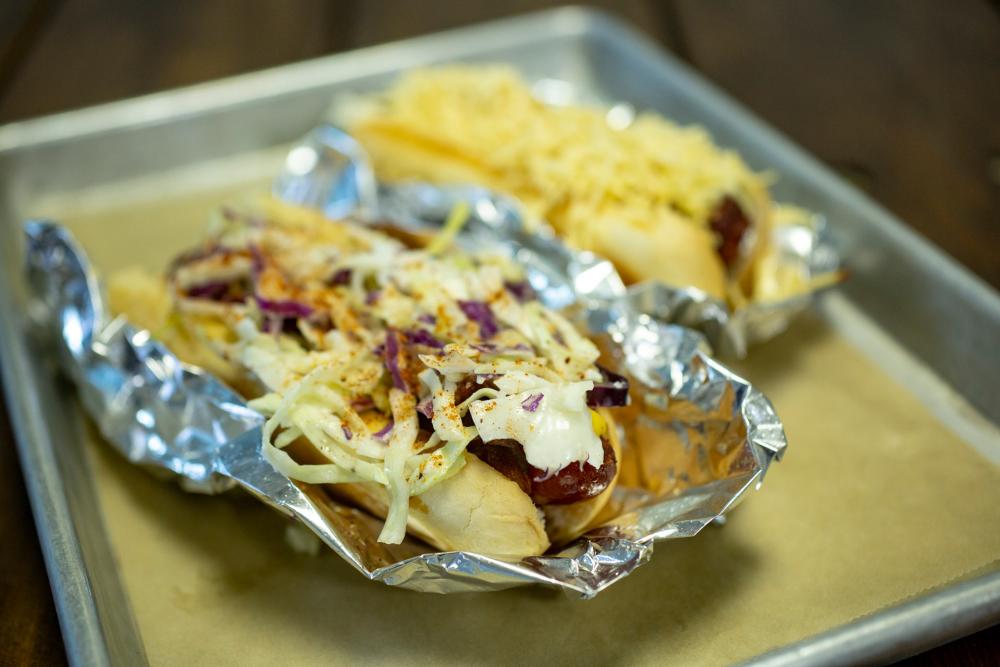 If you've never been lucky enough to try a tasty creation from Bravas let me fill you in on what you're missing. Bravas started out as a hot dog cart back in 2011, serving up unique hot dogs as the brainchild of Bo Gonzalez. As word began to spread about their gourmet, all-beef franks, their operation expanded to include a food truck allowing them to expand their menu to include even more crazy creations. These have come to include delicious dogs sporting names like the Snoop Dog, Ain't No Lie, Baby Thai Thai Thai and the FRENCHdog. They've also dabbled in potatoes (Bravas Patatas are AMAZING), tacos (long live Taco Tuesday) and burgers...the reason why you are reading this blog post. While hot dogs are what built the Bravas name, the burgers are what led the opening of a restaurant.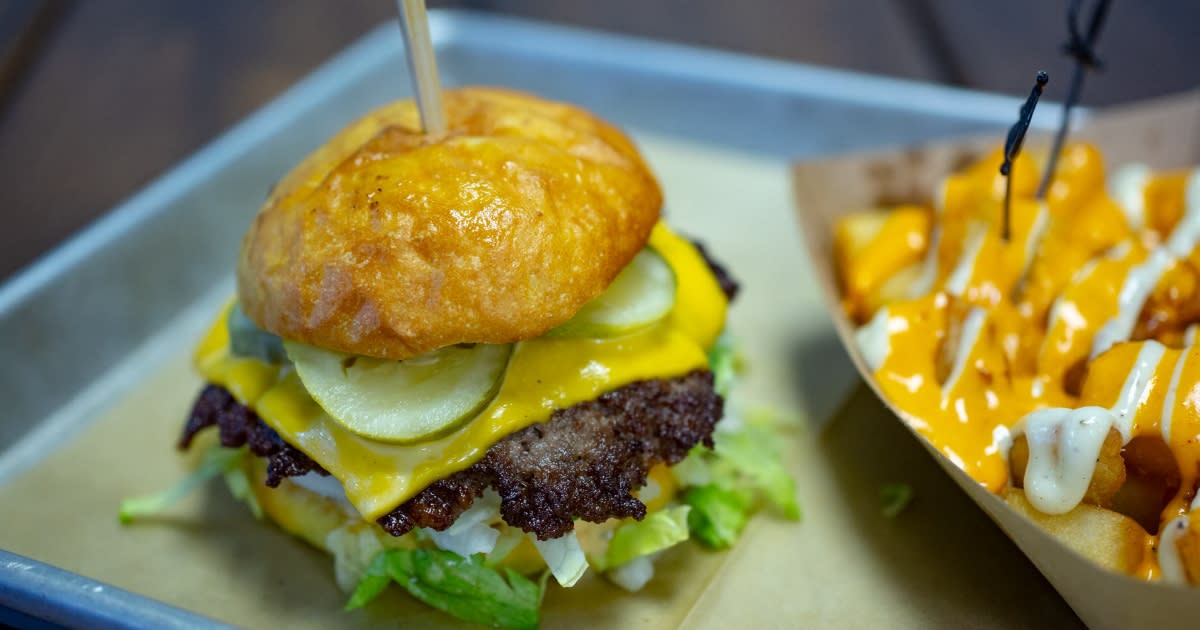 When I heard Bravas was opening a burger joint I was thrilled. Bravas had gained a bit of a cult following on their burger nights, so having a full restaurant dedicated to their burgers was music to a lot fo people's ears. When I finally got my hands on a fresh Bravas burger after their opening, I was not disappointed. Bravas' burger location opened in December 2014 and has been churning out fresh, unique food ever since. When my husband and I first ventured out to give it a try, I was completely floored by the choices. I settled on their Caramel Apple Burger and Bravas Patatas, while my husband took a little Canadian turn and got the Poutine burger and Poutine-Gravy Patatas. While the thought of a burger with Granny Smith Apples and carmel sauce on it sounded weird, it was amazing. My husband devoured his poutine fest in a matter of minutes and probably would have had more if he could have.
Bravas is everything you could want in a local burger place, with fun burger-centric art on the wall, long picnic-like tables and even hand-lettered signage on the windows by the Old 5 and Dime Sign Company. You can even play old arcade game, Burger Time, while you wait for your burger to be served! All of their ingredients are fresh and local, with their meat being freshly trimmed and grinded daily and buns made locally at Zinnia's Bakehouse.
Gluten intolerant or vegetarian? Bravas has you covered too! Don't want to dine in but still want to get your hands on a juicy Bravas burger? Take advantage of their takeout option!
Bravas is located at 3412 Fairfield Avenue and is open Tuesday - Thursday 11 a.m. - 8 p.m. and Friday - Saturday from 11 a.m. - 10 p.m. (Unfortunately, you will be burgerless if you have a craving on Monday). You can find out more by checking Bravas out on Facebook or their Bravas Burgers website. 
This post was originally published in March 2015 and has been reformatted and updated.