You don't have to go far to experience Mother Nature in Fort Wayne. Here are  a few of my favorite places to get some fresh air and enjoy the beauty and bounty of of nature:
Fox Island: This county park is a treat in any season.  In addition to the foliage,  you will find hundreds of species of animals and plants. The marsh, seasonal ponds, wooded sand dunes, wetland forest, old fields and restored prairie make it natural treasure. Go for a hike to look for photo opps.
Eagle Marsh: Located not far from Fox Island, Eagle Marsh is a 716-acre wetland preserve located on the southwest border of Fort Wayne, Indiana. Eight miles of trails allow hikers to access the preserve's varied habitats of shallow-water wetland, sedge meadow, prairie, mature forest and young trees. More than 200 kinds of birds and numerous other wild creatures have been seen at Eagle Marsh, among them 24 bird and two amphibian species endangered or of special concern in Indiana. Bald eagles are seen often at the preserve.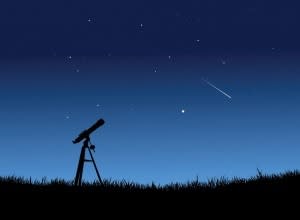 Get starry eyed: The public is invited to join in the fun of star-gazing with  the Fort Wayne Astronomical Society.  Look through their telescopes on clear Saturday nights from April to November at Jefferson Township Park, starting one hour after sunset, and continuing for two hours. Admission is free.  
Foellinger-Freimann Botanical Conservatory:  Consider the botanical a taste of nature-indoors. I enjoy the fact that I can enjoy the gardens year-year old. There's nothing quite like going inside the "dessert" area in the dead of winter.  They also have special exhibits throughout the year that are worth checking out.