Ho ho ho!  Santa's been busy getting his Christmas workshop ready for boys and girls to visit him at the Community Center!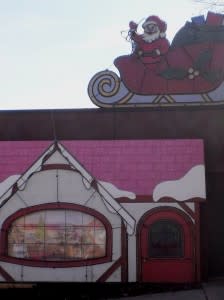 Bring your family and little ones to a fun-filled evening on Wednesday, November 27th - donwtown Fort Wayne's Night of Lights.  Kids can get into the holiday spirit with Make-n-Take crafts, Christmas refreshments and a family-friendly movie.  Swing by the North Pole Stop-n-Shop and the Candy Cane Lane for some inexpensive, handcrafted gifts. 
Donate a new or gently used teddy bear to the center for a chance to win a giant elf bear. The Community Center will take part in the Night of Lights lighting festivities with their display lighting up at 6pm. Stop by, check out the display and stop inside! Be sure to take photos of the light display and grab a cup of hot chocolate before or after you leave!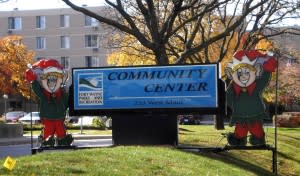 Admission is FREE, so bring the family to enjoy one of the first downtown Christmas celebrations of the season! Time: Wednesday, November 27th, 4:30 – 7:30, Lighting ceremony at 6:00 Place: The Community Center 233 W. Main St. Contact the Fort Wayne Parks & Recreation Center by going to the website, or by calling 260-427-6000
For more information on the Community Center Santa's Workshop, or any of the other great Night of Lights and HolidayFest activities going on around Fort Wayne, check out Visit Fort Wayne!