Update: Restaurant pricing may have changed. Please contact the restaurant directly for the latest information.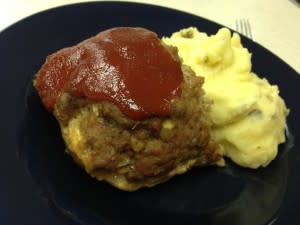 If you're anything like me, you love a good deal. You're in luck, as many Fort Wayne establishments offer food and drink specials throughout the week. Here are a few highlights:
Main St. Bistro & Martini Lounge: This downtown is a favorite for an after-work cocktail or weekend get together with friends. Come out on Monday night from 5-9 pm for $5 martinis, craft beers or wine.  Tell them we sent you!
Henry's: If you're looking for something on the heavier side (i.e. comfort food), Henry's is the place to go on Mondays.  Insider's Tip: Get there pretty early in the evening because once it's gone, it's gone...until next week.
Catablu Grille: Catablu is one of my favorite places in town for upscale dining. In addition to the hip atmosphere and great service, their wine list is pretty impressive. Enjoy $2.00 off martinis on Mondays and 20% off bottles of wine on Wednesdays.
Mad Anthony Brewing Co.: Mad Anthony has become a staple of the Fort Wayne dining scene.  A cool, laid back atmosphere, full food menu, weekly live music, and diverse menu make it a draw for diners of all ages. Enjoy half price pints (brewed on site) on Mondays. I recommend the Gabby Blonde.
Ziffle's Rib Bar: Ziffle's Rib Bar has grown from a humble pizza joint to a full-blown family restaurant.  Over the years, owners Todd & Marcia Dennis, have added many delicious menu items and fine tuned the perfect recipe for goodness.  You can't go to Ziffle's without trying their ribs. Come in on Tuesdays for the $5.55 rib tip special!
TinCaps: Although not technically a restaurant, the TinCaps is worth mentioning. Starting April 1, enjoy $1.00 domestic draft beer and other drink specials throughout the season on Thursday nights. Bring the whole family for a great night out!
For even more great dining options in Fort Wayne, check out our full list of restaurants here!