If you're a history buff like me, then listen up, because your chance to experience the past at Fort Wayne's Old Fort is quickly approaching. Blast into the past with a visit to this year's
Miamies 1754-1763
on August 27-28 at Historic Fort Wayne!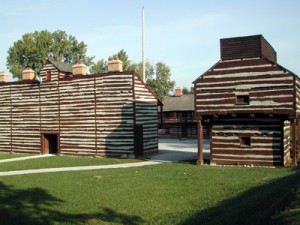 Get a first-hand glimpse at army life of the 18
th
century. You can chat with soldiers as well as women and children about what life was like in the Old Fort. Watch tactical army demonstrations and Militia drills on horseback. Children can learn and enjoy the favorite pastimes of kids in the Fort as they play games of the time period. A free will donation will serve as admission to the event, and the Old Fort:
Fort Miamies 1754-1763
will be open from 11 a.m.-8 p.m. Saturday and 11 a.m.-4 p.m. Sunday. For more information about this event, check it out
online
.