Music lovers looking for a night of entertainment need not look any further than a concert at the Embassy Theatre in downtown Fort Wayne. Down the Line is an annual show to benefit the historical Embassy Theatre. Now in its seventh year, Down the Line features local talent who cover music from famous bands across a wide variety of eras. Several local bands are a part of a night of music for a good cause known as Down the Line, February 23 at 7 pm. The Embassy Theatre's Down the Line: 7 Year Itch, presented by Hoosier Park Racing & Casino, will spotlight five seasoned local bands:
Fawn Liebowitz performs Talking Heads
The Orange Opera performs Billy Joel
Lee Miles and the Illegitimate Sons performs Paul Simon
Ty Causey performs Stevie Wonder
Brother performs Journey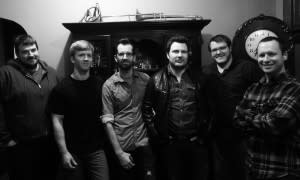 Tickets for this all-ages show on February 23 are $12 in advance and $15 the week of the show, on sale now at the Embassy Theatre box office, all other Ticketmaster locations and Ticketmaster.com.