Got art? You can get your fill at a new series of events known as Last Saturdays,  on April 28th. Last Saturdays take place on the last Saturday of every month (hence the name), and are a comprehensive approach to attract visitors downtown to experience the diverse social, arts, and cultural opportunities in our community.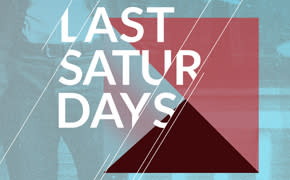 As one of four partners in the Fort Wayne Cultural District (along with the Downtown Improvement District, Visit Fort Wayne, and the City of Fort Wayne) Arts United supports the Last Saturdays concept as an opportunity to promote the community's incredibly vibrant arts and cultural assets. Come out and see for yourself what this event is about. Among the highlighted events are:

There will be a free shuttle from 4pm-11pm through Citilink and CTN (a loop through downtown, running from Washington to Ewing to Main to Clay Streets).

What are you waiting for? Get your art on! Check out a video

here

 featuring Last Saturdays.