Tours are a good way to get a different perspective of a local attraction. From chocolate to airplanes, there are several ways to get an insider's view of Fort Wayne, Indiana.
Behind the Scenes Tours in Fort Wayne, Indiana
Indulge your senses at DeBrand Fine Chocolates
Who doesn't love chocolate? DeBrand Fine Chocolates offers weekly tours sure to entice all your senses. Tours are held at their Auburn Road location and typically last 30- 45 minutes. Cost is $5 per person, with each person receiving a rebate of $5 off a $10 or more purchase. We bet you can't have just one piece! I went with a group a few years ago and it was a big hit. Just don't come hungry!
Cruise and booze with Pedal City
Tour Fort Wayne in a non-traditional way: atop a bike! Pedal City is a different kind of experience. It's like a party on the go! The 17-foot bikes, which seat up to 15 people, are operated by a designated driver. Guests who are 21 and older can bring their own beer and wine on the tours. Tours are offered Sunday through Saturday from 10 a.m. to 11 p.m. Pedal City participants also receive free cover at all of its sponsored downtown stops, including The Deck, JK O'Donnell's, Dash-In, and more. Call (260) 415-6167 for cost and availability.
Get a bird's eye view from a helicopter
Let Fort Wayne Helicopter Charters take your experience to new heights. From the clouds, see all of the sights the city has to offer. If you prefer, you can even take a tour of parts of Indiana just outside Fort Wayne. Insider's Tip: Bring a camera so you can capture the experience and brag to your friends! Call (866) 806-2456 for a free quote and availability.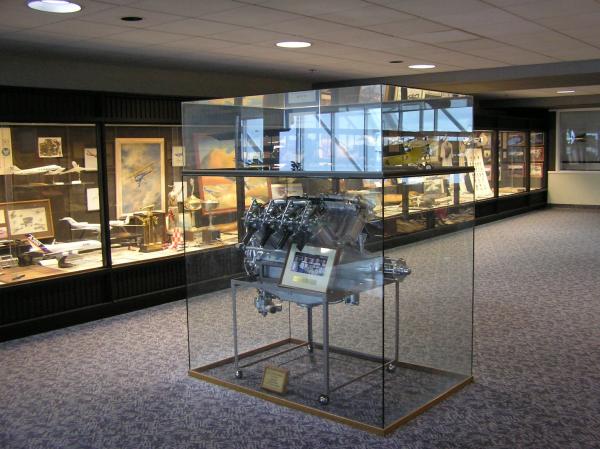 Take Flight at the Fort Wayne International Airport
The Fort Wayne International Airport houses a treasure on the second floor. Visitors can study historic details of old Baer Field, local aviation heroes, and memories of Fort Wayne during and just after World War II. The Greater Fort Wayne Aviation Museum is a showcase of aviation in the Tri-State area, featuring military, commercial, and general aviation. Insider's Note: The museum is only open to ticketed passengers for security reasons. So if you're flying in or out of FWA, it might be a nice way to kill some time.
The museum occupies 6000 sq. ft. of space. The free tours last about 90 minutes and are by appointment only and available for groups of 5-10. Visitors must be 18 or older. To schedule, call Enoch Paul at (260) 446-3433. Reservations to take this tour must be made at least two weeks in advance.