Beer, food, dancing. Did I mention beer? And food? And dancing? Come out and join in the festivities as the City kicks off the festival season, German-style. This year's theme? "Essen, Trinken und Gemütlichkeit!" (Eating, Drinking and Having a Really Good Time!) Fort Wayne's 33rd Annual Germanfest will  take place June 8 – June 15, 2014 at Headwaters Park in downtown Fort Wayne. Additional events will be located throughout Fort Wayne, Allen County and NE Indiana.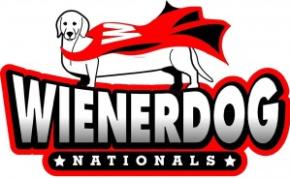 Hang out with friends and family and enjoy this year's activities, including:
When: 11 a.m. - 6 p.m.
Highlights include the Familienfest Midway, featuring train rides, inflatables, slides, rides and games for kids of all ages. Special areas will offer free horse-drawn carriage rides and The Shire of Shadowed Stars, with recreations of armored combat, dancing, fencing and historical displays.
Maßkrugrennen Beer Stein Relay Race
When: 4 p.m. and 8:30 p.m. For this event, you'll need to sign up at the Info Booth at the Festival's main entrance. Participation is free, but you have to be 21 to play.
Ferkel Wurst Stuffin
When: 1 p.m., 5 p.m. and 9 p.m. Sign up ahead of time at the Info Booth or just be at the main stage to take part in this crazy game. See who can stuff the most sausages full of pink piglets. Everyone wins a prize!  
Legs N' Lederhosen
When: 7:30 p.m. Come on, you know you want to show them off! This is your chance. Break out your Lederhosen and show us your legs! Open to both men and women, but participation is limited to the first 25 people to enter.  
Organ Concerts
Daily 30-minute recitals at area churches start at 12:15 p.m.  Admission is free. For a listing of all locations, click
here
.  
Polka Like A Star
Jump on the main dance floor and Polka! Get a free lesson from Patrick Didier and the American Styles Ballroom Dance Studio and compete for prizes and trophies!!  
Trauben Tromp
Where: Grassy Knoll next to the main pavilion Who doesn't love a good Grape Stomp?! Sign up early, as only nine teams will get to compete. Bring yourself and three of your craziest friends and see who can stomp the most juice from more than 300 pounds of grapes.  
Wienerdog Nationals
When: 2 p.m. - 5:30 p.m. on the lower level of Headwaters Park Ahh, my favorite! Racing wiener dogs! If you want your hot dog to compete, don't forget you need to be pre-registered!
Festival Pavilion & Bier Tent Hours:
Wednesday & Thursday 11 a.m. – Midnight Friday &  Saturday 11 a.m. – 1 a.m.
Admission:
2:00-5:00 p.m. - $2.00 After 5:00 p.m. - $5.00 (If you're under 18, you must be accompanied by a parent. Under 21? No admission after 9:30 p.m.)
Insider's Tip:
   Military Personnel get in free, so don't forget your military ID!