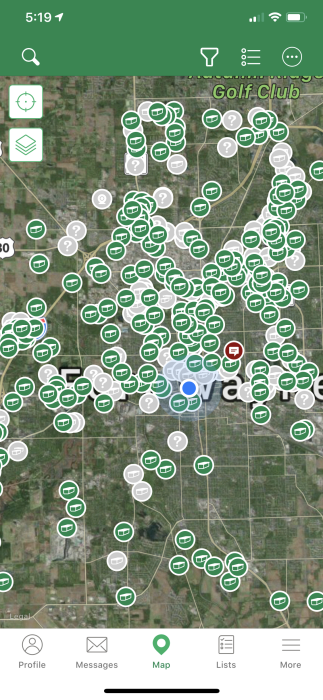 Growing up a fan of "Choose Your Own Adventure" books, I was intrigued to learn about "geocaching," a choose-your-own-adventure meets treasuring hunting activity. According to the official global website for this activity, there are over 1.933 million active geocaches and over 5 million geocachers worldwide.
Use the app to find a list of geocaches in the Fort Wayne area. So what is it exactly? It's simply a freemium real-world treasure hunt all are welcome to be a part of. You can track them, hide them or both. All you need is some creativity, stealth, and the app.
Check out this link for a great 101 primer in getting started. If you're using a smartphone app, it will use your phone's location services and suggest three caches for you to find. You can select the one you want to hunt based on distance, terrain, difficulty of view, and size. The clues provided will depend on the geocacher who hid it originally.
The app will log all of your finds. Whether you are looking for an urban adventure, a hike through the woods, or simply something to do over your lunch hour, geocaching will certainly fit the bill.
If you cache, please share your tips and tricks in the comments below. We'd love to hear about your favorite local geocaches!
*This post was originally published October 2012 and has been updated and reformatted.