Doing a genealogy search can be exciting when you find that distant cousin or an estranged uncle you never knew you had. It also can be frustrating when you can't seem to find the next important piece to the puzzle.
I started to build my own family tree a few months ago and recently got stuck on finding out who my great-grandfather's adoptive parents were. Luckily, I sat down for an interview with the Allen County Public Library's assistant manager for the Genealogy Center, Melissa Tennant, to see what steps one should take if they can't find the next branch to their tree. 
Tips and Tricks from The Genealogy Center in Fort Wayne, Indiana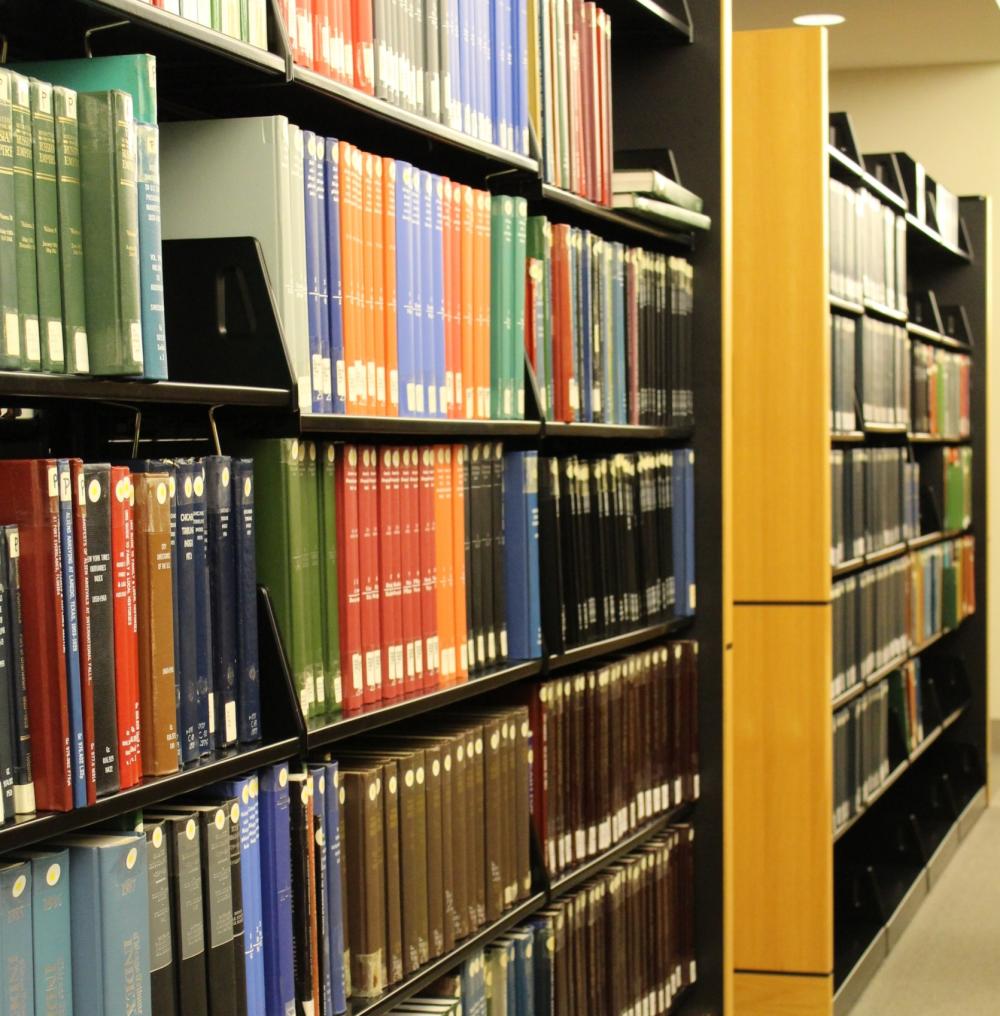 Two Common Roadblocks
1. Let us first divulge into the most common problem that can stump new (or aspiring) genealogists. This is figuring out if your family's surname has changed.
For example, your grandmother's maiden name may be Starwald, but nothing is showing up in the search for her parents. If they came from overseas, chances are good that her name could be "Steuerwald" or "Steuerwalt" because the family's name was recorded in a census with incorrect spelling. Therefore, the legal spelling quickly became "Starwald."
Almost all genealogy databases have options to type in other possible letters. Ancestry has the choice of putting multiple possible letters within the same name. Greek names, for example, had a "V" sound but were spelled with a "B". If you have a mysterious last name like this, you can put a question mark in the spot where the unknowable letter may be. Hundreds of possible names will pop up along with the other matching data, such as the birth date or death date that you've entered. 
2. Another problem people face is one that I, personally, can understand. I am the stubborn type and HAVE to believe that every birthdate or death date assigned to my great-grandparents is the real deal. The truth is, I must keep an open mind. Just because my grandpa swears a certain date was 1880, it could be 1890 after someone recorded is wrong on either a certificate or online.
Are you seeing a pattern? The pattern is: Don't trust others. "You need records to verify," Tennant says. "Don't trust other family trees [made by others on ancestry]."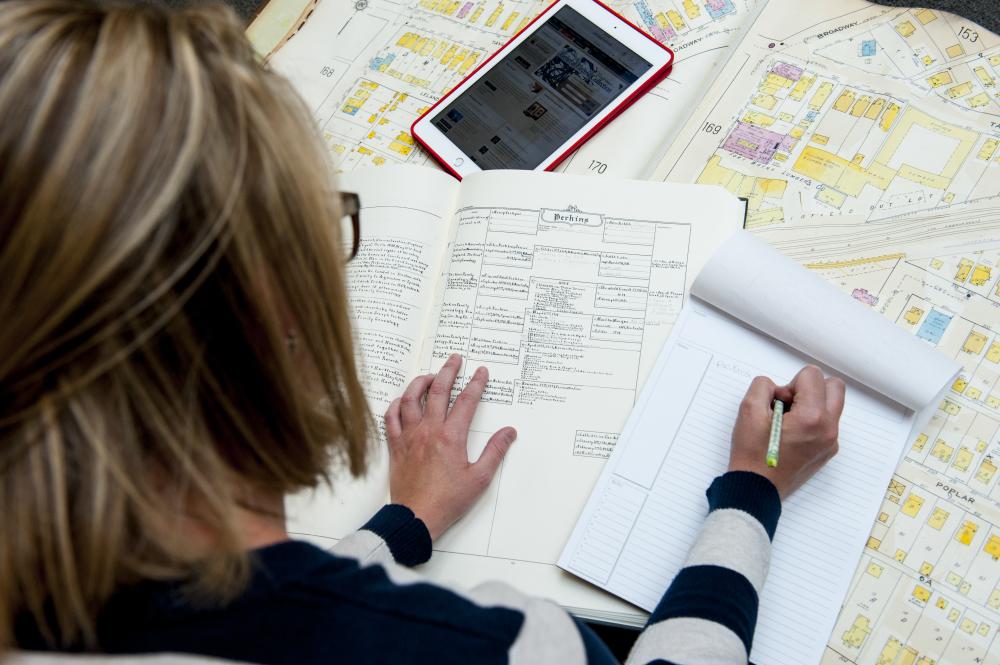 What Genealogy Resources Can You Turn To?
A few great resources to get to the next step include, probates, newspapers, and PERSI, which stands for Periodical Source Index.
Probates don't just state a will or death date, they also may list valuable items your relative may have had. It may even be an item in your house!
How do you know if you need to look in a newspaper? Tennant recommends looking for clues to the "FAN" club. The "friends, acquaintances, and neighbors" club, which means looking for people who may have been associated or lived near your ancestors. These connections may have written about your great-great-grandmother and tell a clue about your next step, such as the year your ancestor came to the United States. Yes, this sounds like a tedious step to take, but it could help!
No one said the search is easy. This is why people take MONTHS building their family trees.
PERSI has their own website, which gives users easy access to any kind of publication by typing it into the search. I have also gone to general sites, such as Newspapers.com to look for Rochester, New York papers.
At the Genealogy Center in downtown Fort Wayne, there are international newspapers, censuses, and magazines on microfilm from the mid-1800s.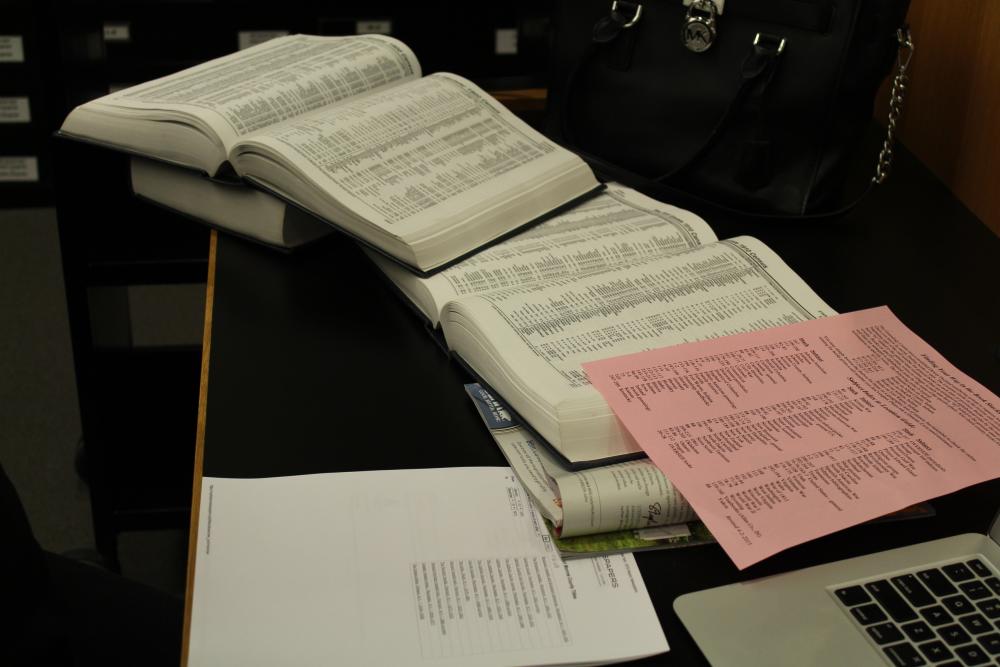 Be Specific about Location
Speaking of New York, did you know that New York and New Jersey are two of the most complicated states to get records from?
Each state has their own laws pertaining to legal records one can get ahold of. Keep this in mind when deciding who to call when trying to find certain documents. The laws of each institution should be on the state's website, the particular church's website, etc.
When digging into states and countries the more specific you can be the better. It's much faster to find your ancestor if you know they were born in Rochester, Monroe, New York instead of just New York. 
The most important tip on getting unstuck is to take each clue into consideration.
1. Make sure the dates of your ancestor's birth add up to the age s/he states on the marriage license at the time of the wedding, for example. Dates are clues!
2. Pictures are also clues. If your aunt is pictured with her "husband" who isn't your uncle, it's possible she is another woman with the same name. Or, like an instance I found from my great-grandmother, she married multiple times.
3. Along with newspapers and other publications, don't forget about diaries and letters. You may be surprised how many diaries are from uncles and great-grandparents in the family history section at the genealogy center.
Guesswork 
My last two cents may make the professional genealogists cringe, but guessing is okay. If you find someone isn't the person you thought adopted your uncle, that's fine since you can backtrack and try again. No record for the name of the person you found but have a year of naturalization? Look up the people who came to Ellis Island on that date. 
Hire A Researcher
What if you don't have a clue where to go next and you're too frustrated to guess? I get it. I don't always have that kind of time, so I go to a librarian who is there to help you for FREE! They are so helpful in directing you to the best next step.
They even have reference books behind the front desk that can unlock a clue for you, such as a list of orphanages in New Jersey in the 1970s.
You can even schedule a 30-minute consultation with a librarian to see if they found anything different than you did. This is a free service, but you must email them and give them as much information as possible about your mysterious lost ancestor. 
On the genealogy center website, you can also fill out a form to have someone do research for you. This will cost you a fee, and each researcher charges differently. 
I understand how frustrating it is when you can't figure out where you come from, but the lesson here is to keep an open mind. No information is "useless." 
Overall, don't hate yourself for being stuck. Melissa Tennant admitted to me that every genealogist at the main library has roots they still can't find.