Where can you go to see historical re-enactors portraying ancient Romans, Civil War events, and early Indiana history? Fort Wayne, Indiana is home to an actual fort that you can visit! 
Check out the Historic Old Fort at 1201 Spy Run Avenue in downtown Fort Wayne. Keep reading to see what's happening at the Old Fort in 2021. There is no charge for admission, but donations are always accepted.
Discover Living History at the Old Fort in 2021
To help preserve the health of interpreters and visitors who come to the Fort, some modifications have been made this year to regular events. All interior buildings of the fort, and the modern restrooms, will be closed. There will be portable restrooms and sanitizing stations available. Masks are required if you go inside the Fort, and planners ask that you keep proper social distance between yourself and other groups as you observe and explore. As is the case for many other organizations, protocols may change as the situation evolves.
May | Muster on the St. Mary's – TIMELINE of Several Centuries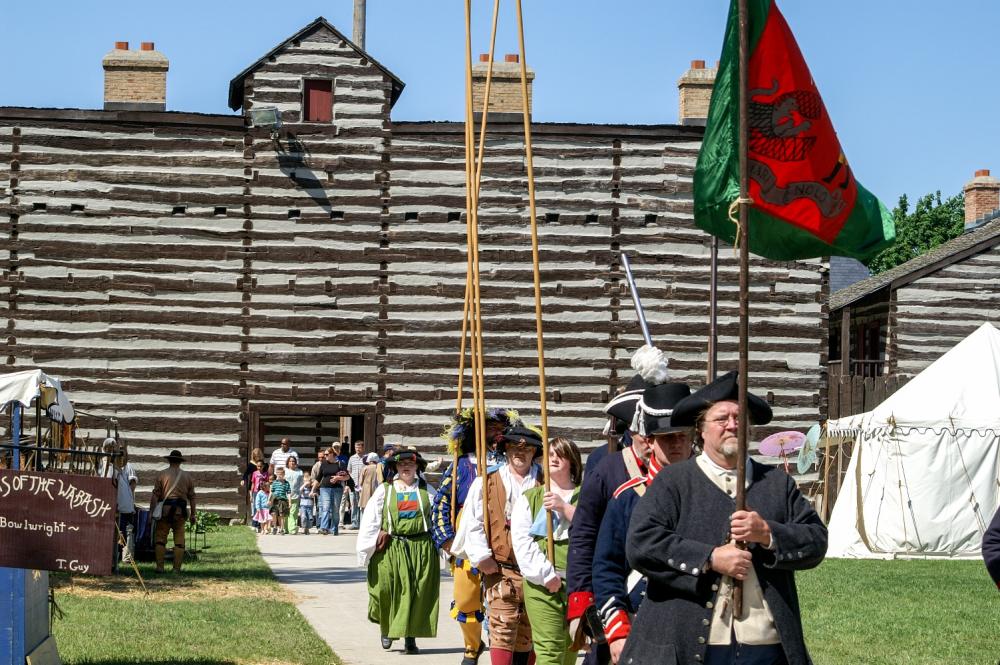 Come here to find historical re-enactors from multiple time periods! You may find ancient Roman warriors, WWII soldiers, and a little of anything in between! If you're interested in seeing how weaponry has changed from 1812 to WWII, or you want to learn more about the French Settlers who lived here during the 1700s, this is the time to come to the Old Fort.
Saturday, May 8 from 10 a.m. – 6 p.m.
Sunday, May 9 from 10 a.m. – 4 p.m.
June | Siege of Fort Wayne – 1812
Missed it by this much! Did you know that the western edge of the United States nearly fell into the hands of the British during the War of 1812? The fate of the west was balanced right here, at the little American fort at the confluence of the Three Rivers. Come to the two-day event to learn more! Reenactors from across the country will recreate the Siege of Fort Wayne during 1812, where a clash of forces decided the fate of one of the last US outposts on the frontier. See event details.
Saturday, June 12 from 10 a.m. – 6 p.m.
Sunday, June 13 from 10 a.m. – 4 p.m.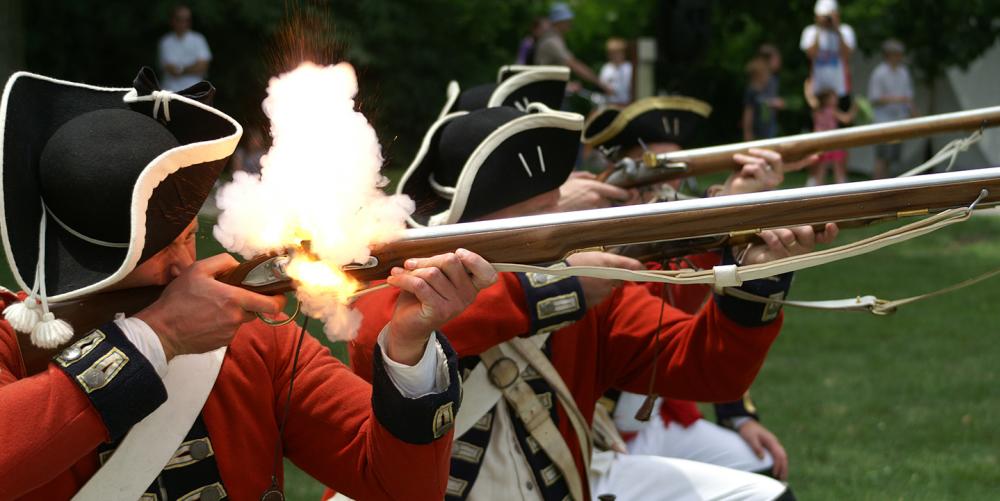 July | Revolutionary War on the Frontier
During the Revolutionary War on the Frontier event, visitors can learn about life at a British trading post, including watching out for rebel sympathizers! This event is set during the late 1700s, when the Fort Wayne area (then called Post Miami) was still considered a British territory. See event details.
Saturday, July 17 from 10 a.m. – 6 p.m.
Sunday, July 18 from 10 a.m. – 4 p.m.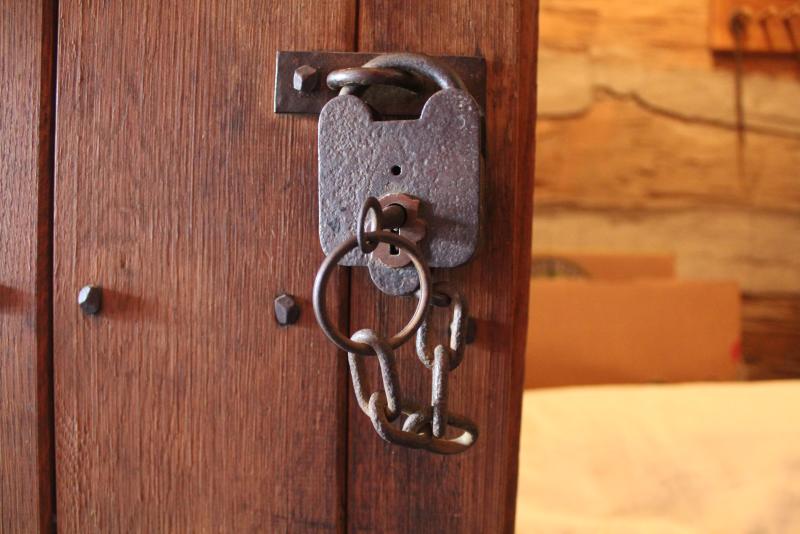 August | Post Miami: 1754 – 1763
Known as Post Miami during the French and Indian War, Fort Wayne was the site for some international intrigue as French and British forces vied for control of the region. Come to the August interpretive event as fur traders, Native Americans, soldiers, and civilian re-enactors demonstrate military drills, daily activities, and more. The cannon will be fired during these days! See event details.
Saturday, August 28 from 10 a.m. – 6 p.m.
Sunday, August 29 from 10 a.m. – 4 p.m.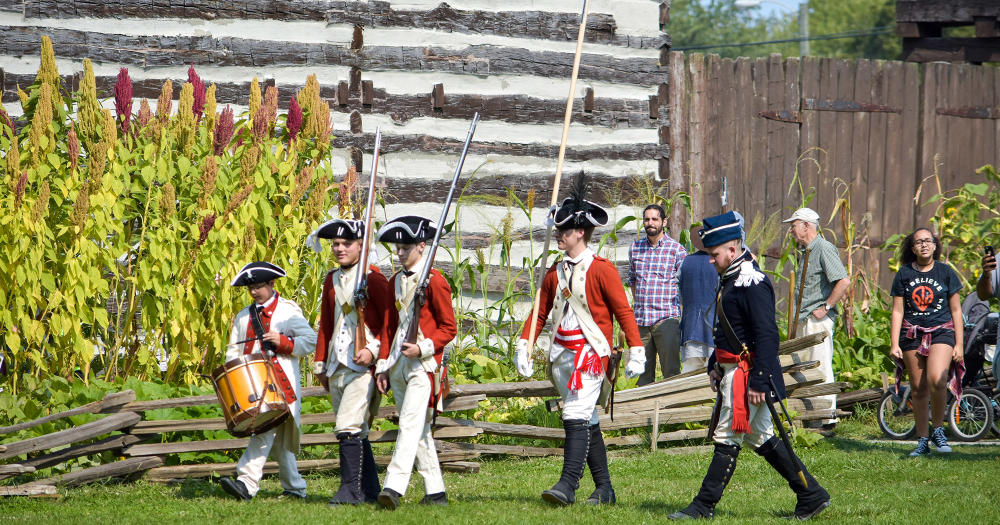 September | Be a Tourist in Your Own Hometown
Come see what Historic Fort Wayne has to offer! The schedule is still being set for this event, but the Old Fort always has something great to share during Be a Tourist in Your Own Hometown. If you've never attended, Be a Tourist in Your Own Hometown takes place on the second Sunday in September, inviting residents and visitors to explore participating Fort Wayne attractions for FREE with special activities throughout the day. Learn more.
Sunday, September 12 from Noon – 5 p.m.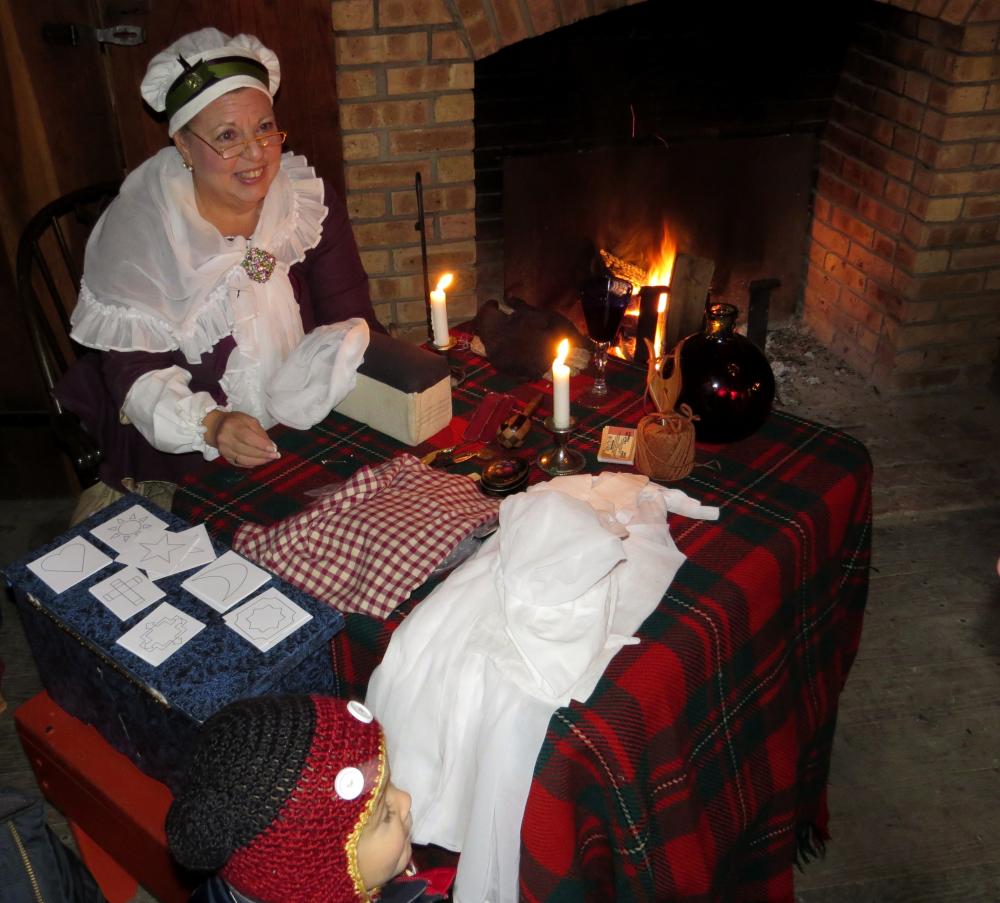 November | Christmas Through the Ages at the Old Fort
Christmas celebrations from the eighteenth and nineteenth century are demonstrated, here, when the region celebrated Joyeux Noel et Bonne Annee, (Merry Christmas and Happy New Year) at the meeting of the Three Rivers. In the past, this event has included cozy, candle-lit rooms, special period decorations, and plenty of artisan booths at which to shop for unique goods. See event details.
Saturday, November 27 from 10 a.m. – 4 p.m.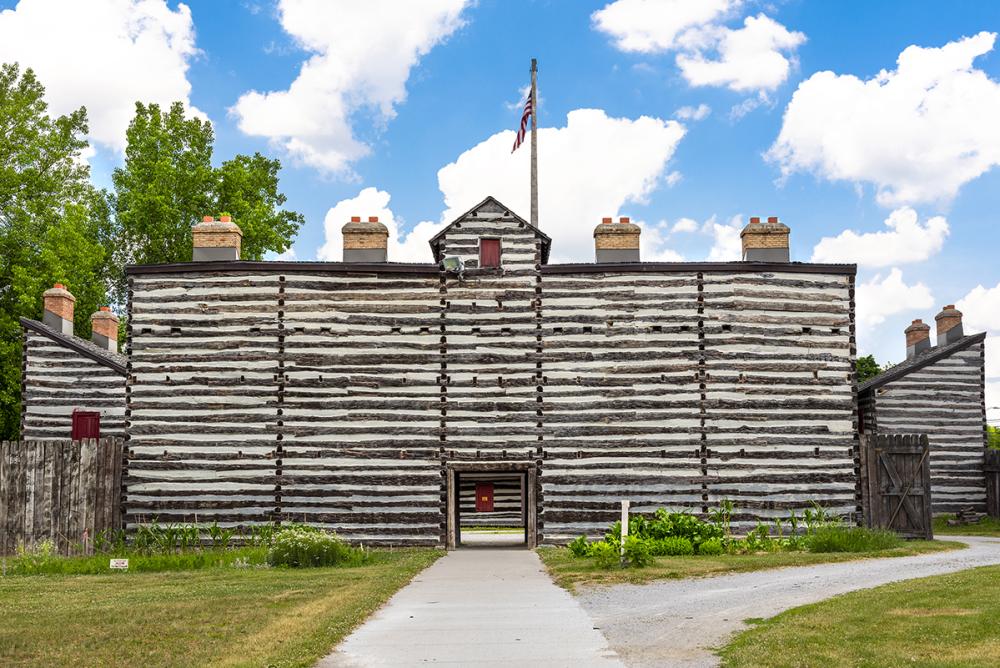 Can't make it to one of the events, but still want to explore the Old Fort? No problem! The Old Fort grounds are always open, even when events are not taking place – though the buildings are only open during events.