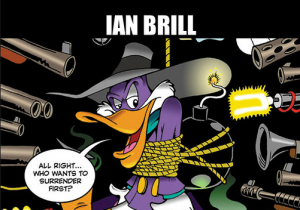 It's a bird, it's a plane, it's…a terrible way to start a post about a comic convention. Sorry. The "Joker" in me couldn't really resist it, though. But now that that's out of the way, we can get serious.A comic convention is a lot of fun – it's the awesomeness of Wednesday (new comic day, for the uninitiated) times ten. It's a chance to meet the writers and artists who create your favorite books, find back issues to fill the holes in your collection, and engage with other people who share your love of all things "super." When I heard that Fort Wayne, Indiana, was going to have its own convention, I was understandably excited.
After the success of last year's inaugural Summit City Comic Con, I'm happy to report it's back for its second year. What's nice about this convention is, well, it's local. That means you'll get a chance to interact not only with nationally-known creators, but also with hometown creators, vendors, and fans. Fort Wayne has long had a thriving arts scene, including a significant number of comic artists and writers. It's been relatively recently that comic books have become considered more than just "kids' stuff" by people other than hardcore fans, but now the proverbial floodgates have opened, and comics and comic-related projects (movies, television, video games) are everywhere. For someone who's been a fan as long as I have, this ubiquity is reaffirming.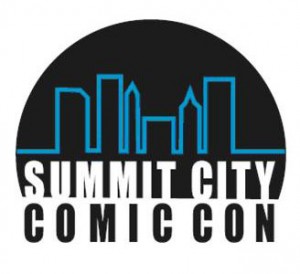 While there is a lot to love out there right now for longtime fans, this is also a time comic book companies are reaching out to new fans. Several months ago Marvel Comics began its "Point 1" initiative to provide jumping-on points to its hottest titles, and starting this September, DC Comics is rebooting its entire universe. Image Comics is reprinting its successful title "The Walking Dead" weekly to allow fans to follow the story from the beginning.
My point here  is this: For those of you who have only a passing interest in comics, or for those of you who are looking for the right time to start reading (or start reading again), now is the perfect time, and Summit City Comic Con is a great place to start. For those of you who, like me, are serious collectors, you'll find a lot to like here, too. Come by yourself, with your friends, or bring the whole family – Summit City Comic Con is an event everyone can enjoy. The con will be held at the Grand Wayne Center on Saturday, June 18,  from 10:00 a.m. – 6:00 p.m. The price of admission is $10 per person. Kids under 12 are admitted free with a paid adult ticket. Learn more at www.summitcitycomiccon.com!