Fright Night sound too scary for your little ones? Not scary enough for your liking? Celebrate the season in Fort Wayne, Indiana with this guide to fall and Halloween events, ranging from kid-friendly to truly frightening.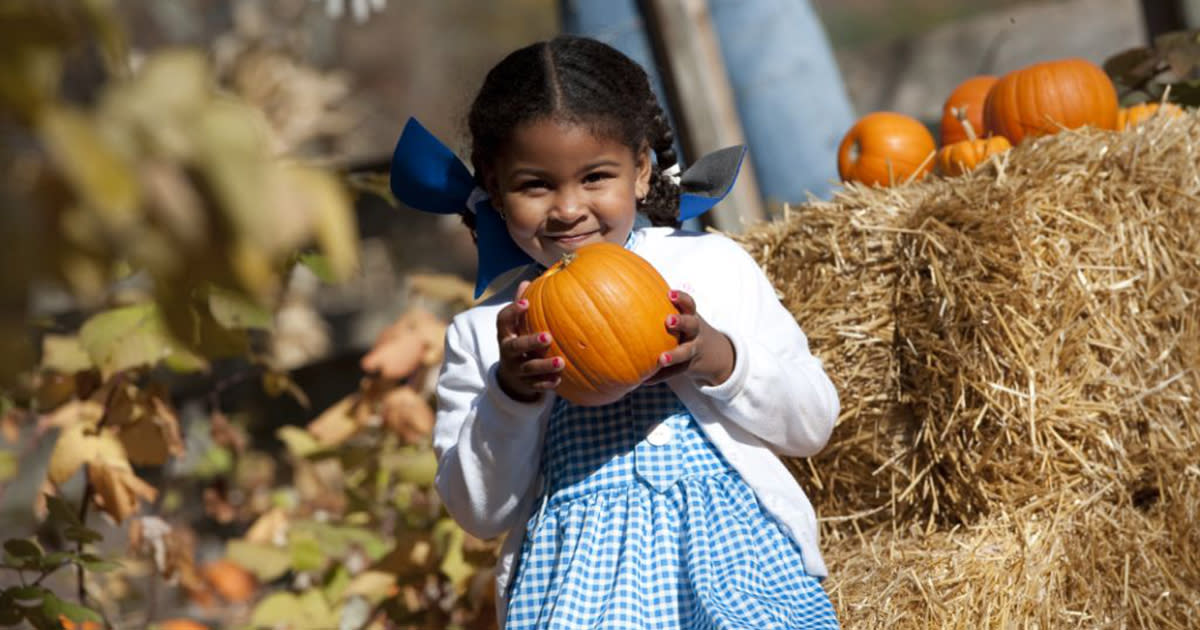 Scare Scale: Guide to Halloween Activities in Fort Wayne, Indiana
With the changing leaves, costumes galore, and spooky events, October is always a festive time of year! But not every event is right for every person. Fort Wayne's largest Halloween celebration, Fright Night, returns Saturday, October 15! That one day in itself contains dozens of events for each age group and scare preference.
To help you out as you plan your October, we're sorting this month's events by scare level. Each section has tips for Fright Night events, as well as additional events happening throughout October.
1. Young Children Activities: Merry-Not-Scary
FRIGHT NIGHT (October 15):
Despite its name, Fright Night offers plenty of kid-friendly events that go light on scare, and heavy on fun! Grab your costumes and check out a few of these offerings on October 15 that are great for all ages:
Not-So-Spooky Crafts at the Allen County Public Library — Crafts, storywalk, and monster mini-golf in the Children's Services Department, a "scare-free zone" during Fright Night!
Grand Wayne Center Focus, Hocus Pocus — Geared toward kids 8 and under! Dance along to fun tunes, bubble up some trouble with science experiments, and take a family photo.
Raven Scavenger Hunt at Promenade Park — Find the Ravens in disguise and snap a photo of each one you discover. Find them all to be entered to win a prize package.
Sweets on Main's Spooky Sundae Party — Savor the special themed menu items for the day, find kids activities, and show off your costume.
Trunk-or-Treat at the Central Branch YMCA — Discover fun, games, and treats in the parking lot!
Zombie Central at the I & M Power Center Plaza — Before the Zombie Walk begins, head to the I & M Plaza for a photo booth, a brain (CAKE) eating contest, live music, a Majic Mystery Cauldron (with free treats for kids), a pumpkin ring toss, and more activities.
Zombie Walk — You'll find kids of all ages joining the Zombie Walk downtown at 5:30 pm. Everyone is welcome! NOTE: Some costumes may be a bit graphic or scary for our youngest ghosts and goblins.
THROUGHOUT OCTOBER:
Additional all-ages activities include —
Wild Zoo Halloween
Kuehnert Dairy Fall Festival
Amazing Fall Fun: Corn Maze and Pumpkin Patch
Pumpkin Path Display (Oct. 4-30) and Garden Trick or Treat (Oct. 29) at the Botanical Conservatory
Dia de los Muertos / Day of the Dead at Fort Wayne Museum of Art
Kids' Halloween Hike at Lindenwood Nature Preserve

2. Teen Terror Activities
FRIGHT NIGHT (October 15):
Take it up a notch, and get zombified for the Zombie Walk! Then, discover the haunts of Fort Wayne with these additional Fright Night events:
Old Fort Lantern Tours — Take a 50-minute tour of The Old Fort to hear bone-chilling stories. Look out for the headless horseman!
Creepy Courtyard — Snap a photo with a 20-foot-tall Grim Reaper in his courtyard at First Presbyterian Church!
Fun & Frightful Double Feature: Hocus Pocus and Beetlejuice — Catch back-to-back screenings of 2 Halloween favorites at the Embassy Theatre.
A Night in the Old City Jail — Travel through the iron cells that once housed inmates and see actual remnants of General Anthony Wayne's coffin.
THROUGHOUT OCTOBER:
Additional events for teens and older include —

3. Mature Audiences: Hauntings and Zombies
Up the frightening factor with the spoookiest stories and haunts around, perfect for an evening out with friends. These events are recommended for adults and not suitable for all ages.. Attend if you dare!
FRIGHT NIGHT (October 15):
ARCH Haunted Walking and Bus Tours — During Fright Night, dive into Fort Wayne's haunted past with tours through West Central, historic downtown locations, and more. (Advance tickets recommended!)
Rocky Horror Picture Show at the Botanical Conservatory
Hobnobben Film Festival — Finish the night with The Leech & Other Dark Tales, a spooky session of the Hobnobben Film Festival
History of the Paranormal event at the Bell Mansion
Birdie's Rooftop Lounge "The Birds" Brunch — Catch a rooftop viewing of The Birds while enjoying brunch and drinks at Birdie's!
THROUGHOUT OCTOBER:
Additional events for adults include —
Nightmare Before Miracle Halloween Pop-Up Bar — Yes, a Halloween-themed pop-up bar by the team at Copper Spoon! (21+ only)
Hysterium — One of Indiana's top haunts!
Ghost Tours at the Bell Mansion — Encounter the paranormal on a 2-hour tour of the historic Bell Mansion, which served as a funeral home for more than 90 years. Visit all 3 floors, see the original gurneys and embalming tables in the basement, and learn about the spooky past. Choose a Ghost Tour, or take it up a notch and go lights out with a Flashlight Tour.
Life with the Afterlife: A Supernatural Evening with Ghost Hunter Amy Bruni
Plus, there are many other festive events for you to enjoy this October in Fort Wayne! 
See the full Calendar of Events, or check out more spooky events for horror lovers.
*This post was originally published October 2018 and has been updated and reformatted. Last Updated: October 2022