Come to Salomon Farm Park and enjoy some FREE hands on fun with the whole family at the Fiber Arts Celebration!
This two day-celebration is May 18 and 19 from 10:00am – 5:00pm. You will get to participate in, and watch demonstrations of the process of making natural fiber products such as wool dyeing, spinning, weaving and more!
Specialists in fiber arts will sell equipment & supplies such as spinning wheels, wooden knotting needles, looms and shuttles, and felting needles and forms.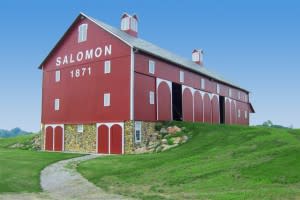 Natural fiber including wool, alpaca, silk and cotton, as well as hand-made fiber products such as sweaters, mittens, shawls and more will also be for sale. Food will be available from vendors. It's fun for all ages so bring the whole family and spend a day at Salomon Farm Park!

And even better, admission and parking are FREE!

Learn more here.