Looking to save on your next weekend getaway? Take a budget break in Fort Wayne, Indiana with affordable attractions, and plenty of FREE festival fun!
As the second-largest city in Indiana, Fort Wayne is a hidden gem for families looking to take a city break and explore the Midwest.
Fort Wayne's summer festivals are always a favorite for locals and visitors alike. From cultural celebrations to food festivals and family-friendly fun, Fort Wayne has a festival for you! Mark your calendars for these 13 festivals that will help you save on your next getaway.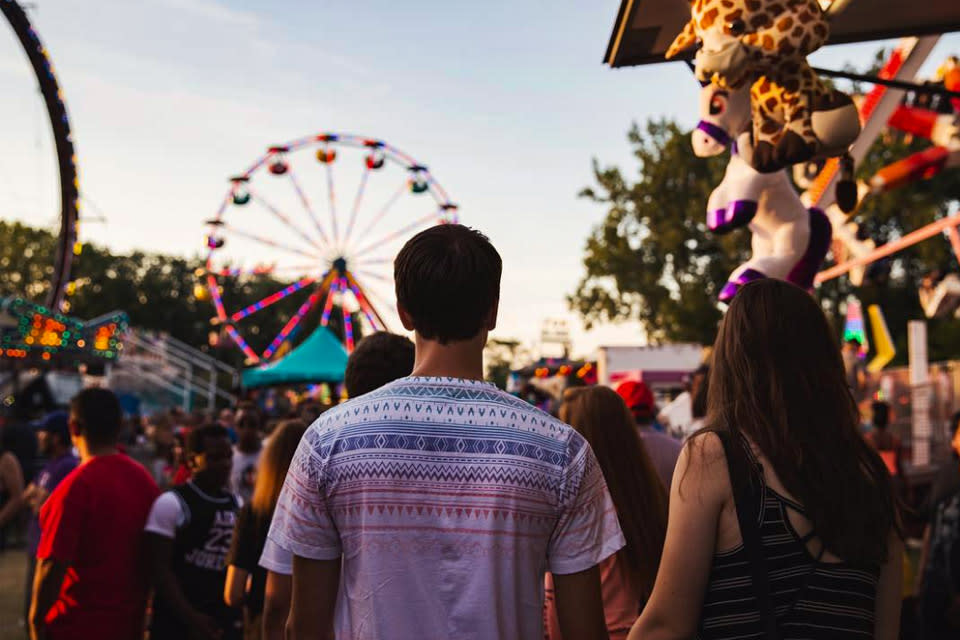 14 FREE Summer Festivals in Fort Wayne, Indiana
1. Downtown LIVE 
When: June 2-October 6
Where: The TriCore Porch off Calhoun Alleyway
FREE: Experience live music from local musicians with Downtown LIVE, free to the public! Enhance this family friendly evening with one of the nearby shops or restaurants in Fort Wayne. Street parking will be free after 5pm as well. 

2. Arab Fest Fort Wayne
When: June 3-4
Where: Headwaters Park Pavilions 
FREE: Enjoy music, camel rides, the market and vendors, characters, dancing, food, and more at the Arab Fest! Saturday hours are 12pm-7pm and Sunday hours are 12pm-5pm.

3. Germanfest
When: June 7-11
Where: Festival Tent, Headwaters Park at 333 S. Clinton St.
FREE: Enjoy FREE admission for children with a guardian and FREE admission for all military personnel with an ID at Germanfest. Watch performances, listen to music, and enjoy a classic Bratwurst (purchase required.) Plus, the festival features FREE events including Familienfest on Saturday, June 10th. Familienfest includes wienerdog races, games, mascots, music, performances, dancing, and more.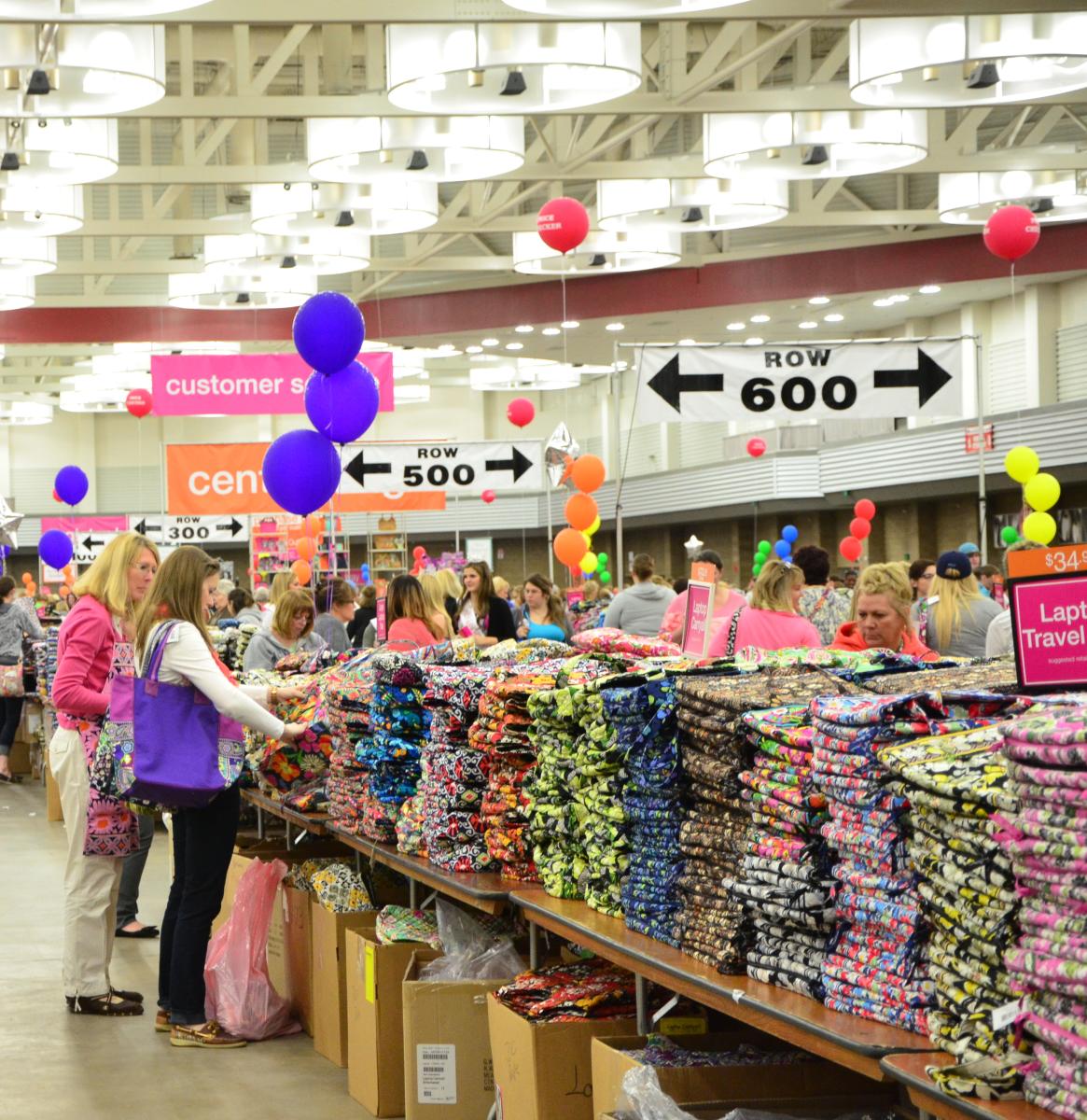 4. Vera Bradley Outlet Sale 
When: June 14-18
Where: Allen County War Memorial Coliseum 
FREE: Saturday and Sunday of the Vera Bradley Outlet Sale does not require a ticket! Come shop on Saturday from 8am-8pm and Sunday from 10am-5pm for deals up to 70% off on your favorite patterns.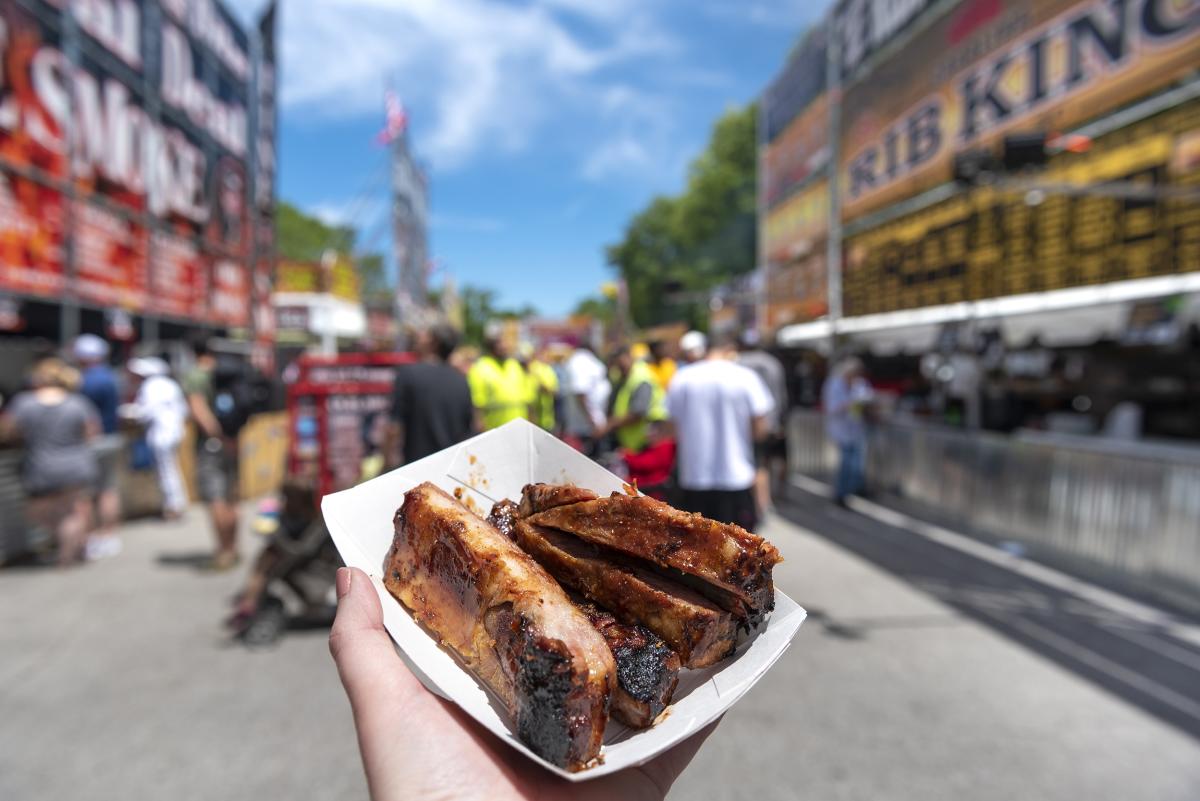 5. The 26th Annual BBQ RibFest 
When: June 15-18
Where: Headwater Park Pavilions 
FREE: Thursday-Saturday admission is FREE until 5:30pm at the BBQ RibFest. Dads can also get in for FREE on Sunday, June 18th. Come hungry for brisket, ribs, pulled pork, rib sandwiches, BBQ chicken, and more! There will be FREE shuttling transportation services available during designated times from Lot 20 on 4th St. & Clinton. 

6. GreekFest
When: June 22-25
Where: Headwaters Park, 333 S. Clinton St.
FREE: Enjoy FREE admission to Greek Fest Thursday, Friday, and Saturday from 11:00 AM to 4:00 PM, and 11-4pm on Sunday! Celebrate with daily performances by traditional Greek dancers, and live entertainment. Of course, you can't enjoy Greek Fest without trying some of the food vendors (purchase required.)

7. Three Rivers Festival
When: July 7-15
Where: Throughout Fort Wayne, and at Headwaters Park, 333 S. Clinton St.
FREE: The Three Rivers Festival offers a variety of FREE spectator events including the opening day parade, closing fireworks, children's fest, art in the park, and so much more. 

8. St. Joe Pickle Festival
When: July 13-15
Where: St. Joe, IN
FREE: Enjoy the pickle derby, pickle ice cream, FREE activities for kids, live entertainment, and more during the St. Joe Pickle Festival!

9. Pride Fest
When: July 21-22
Where: Headwaters Park, 333 S. Clinton St.
FREE: Fort Wayne's Pride Fest offers free admission to Kids 12 and under on both days. Plus, KidSpace is a FREE event featuring games, prizes, crafts, inflatable moonwalk, character appearances, and drag story time for children under 12 on Saturday, July 22 from Noon to 6:00 PM. 
10. Harlan Days 
When: August 3-5
Where: Harlan Community Park
FREE: You're invited to the Harlan Days Festival! The festival is not completely free as some extra activities including horse racing, drag racing, derby soccer, food, and more are all for purchase!

11. Dragon Boat Races
When: August 5
Where: Promenade Park, Corner of Superior and Harrison Streets in Downtown Fort Wayne
FREE: Come watch the morning races, floating yoga and paddle parade, and a floating fire pit finale at the Dragon Boat Races! The Dragon Races are a family-friendly spectacle that offers FREE events open to the public. The race is a beautiful display of decorated boats manned by 20 paddlers, which celebrates a traditional Chinese war exercise. Grab your seat in Promenade Park for this epic race down the St. Marys river.

12. Fiesta Fort Wayne 
When: August 12
Where: Headwaters Park Pavilion
FREE: Welcome to the Hispanic Heritage Celebration! This FREE celebration is open to the public from 11:00am-11:30pm and will include live latino music performances and traditional folkloric dancing. 

13. Taste of the Arts 
When: August 26
Where: Arts Campus Fort Wayne, The Landing, Rousseau Plaza, and Promenade Park
FREE: Admission to Taste of the Arts is FREE! Celebrate the arts and culture of Fort Wayne with a variety of FREE performances, and hands-on activities for kids. The festival also features a taste of Fort Wayne's great restaurants at a number of the restaurant vendor tents, purchases are necessary.
14. Grabill Country Fair
When: September 7-9
Where: Grabill, IN
FREE: Enjoy Grabill's country-style fair that highlights the area's Amish heritage with a parade, entertainment, kids events, and more. Some activities, entertainment, and food require purchases.