So, the kids are out of school…wait, THE KIDS ARE OUT OF SCHOOL?!?! This means, that if we want to have fun, I also have to be willing to drop a decent amount of cash. OR, you can read my series of blogs that will help keep your summer eventful without breaking the bank (I will try to keep the events to free or minimal admission).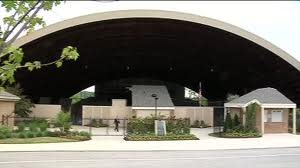 If you are a devoted reader, you may remember
Enjoy a Movie Under the Stars at the Foellinger Outdoor Theatre
. All movies are rated PG and start at 8:30pm on Wednesday nights. Here is the schedule for 2012. Cars 2-June 20 Kung Fu Panda 2-June 27 Puss in Boots-**Thursday, July 5** The Adventures of Tintin-July 11 Happy Feet Two-July 18 Hugo-July 25 The Muppets-August 1 Hop-August 8 Zookeeper-August 15 Spy Kids: All the Time in the World-August 24 What to make it a special night? Take them out for
dinner
before or dessert after!