Get ready for a great new season of theater at IPFW. In 2013 and 2014, IPFW student actors and community members will perform four diverse shows with something for the entire family.  If you act before July 1, you can buy a discounted season subscription with four tickets that can be used for any of the shows.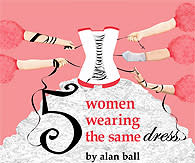 Five Women Wearing the Same Dress – September 27-October 6: Five bridesmaids hide from a lavish wedding reception, and find camaraderie in a celebration of women's spirit.  This comedy contains adult language and content. Our Town—December 6-15: Thornton Wilder's Our Town is a classic play about the inhabitants of Grover's Corners and their everyday lives.  Dan Butler, best known for his numerous roles in television and movies and recurring character Bulldog on Frasier and Fort Wayne native, will direct and play the main role of the Stage Manager.  IPFW students and community actors will play the other characters in this memorable town. Gint—February 21-March 2: Based off of Henrik Ibsen's drama Peer Gynt, Gint follows the life of Pete Gint in the early 1900s in the Appalachian Mountains.  Gint faces many problems and ultimately leaves responsibility at home and turns toward materialistic gain, only to return home after losing everything.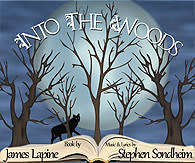 Into the Woods—April 18- 27: Into the Woods tells the story of many fairy tale favorites as they struggle to fulfill their wishes in a magical world.  Playwright Stephen Sondheim weaves stories from the Brothers Grimm and others into and out of the woods in a funny and touching musical.  This Tony Award-winning musical might not be suitable for young children. For full descriptions of these events and show times, check out the IPFW Theater page.