Fort Wayne is famous for its summer festivals. Hundreds of thousands of visitors crowd the city for the Three Rivers Festival and Allen County Fair, not to mention other festivals like Taste of the Arts and Fort Wayne Pride Fest. Here's just a little of what's in store for all of us music lovers this summer!
Music to Discover at Fort Wayne's Summer Festivals

Three Rivers Festival
The "big kahuna" of Fort Wayne festivals is the Three Rivers Festival, an eight-day extravaganza that draws nearly half a million visitors to Fort Wayne.
In addition to the main stage concert per day, countless satellite musical events take place during the festival. For example, the Heartland Sings Vocal Arts Institute students and faculty (including yours truly!) will perform at Plymouth Congregational Church on Thursday, July 13 and Friday, July 14 (both at 7 p.m.). Thursday will feature a recital by the students, while Friday will boast small ensemble and choral works featuring both students and faculty.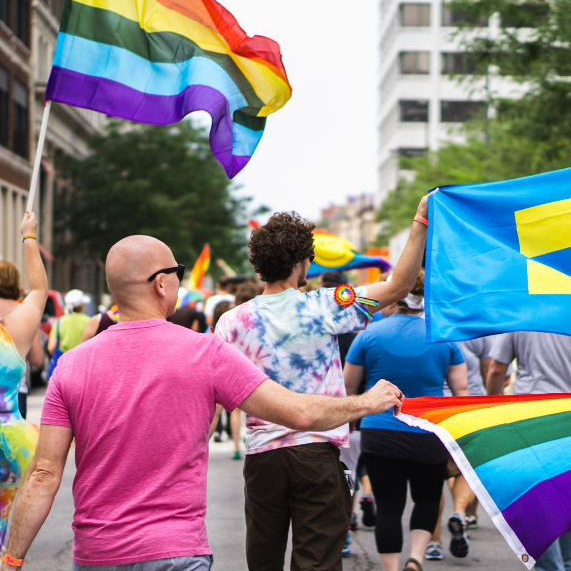 Fort Wayne Pride Fest
This event just keeps growing every year. Held in Headwaters Park on July 21 and 22, Pride Fest boasts an impressive lineup and a slew of events leading up to a weekend bursting with music.
Broadway Street Stroll
This event has partnered with venues on Broadway Street, including the Phoenix and the Brass Rail, to offer a variety of concerts, food, and drink throughout what promises to be a fun day.
Allen County Fair
July 25-31 sees the Allen County Fairgrounds come alive with pageants, races, food, and, of course, music. Check out the lineup for this lively week here.

Taste of the Arts
Taste of the Arts takes place on August 25 and 26 on Fort Wayne's Arts Campus. This will be my second time performing at Taste of the Arts--that's me in the green with the rest of my vocal group at last year's event. I'm looking forward to the fun crowds, food trucks, and interactive booths already! Although the lineup hasn't yet been released, you can expect a healthy mix of dance and music of many genres.