"Our Italian ham and cheese sandwich is delicious," was General Manager Karon Messman's response when I asked her for a lunch recommendation, "and of course, the ribs."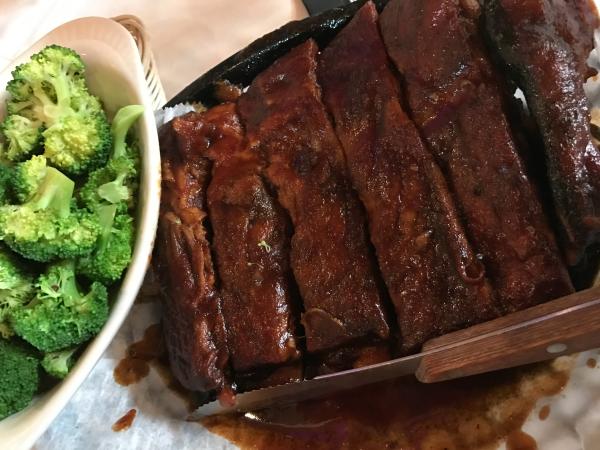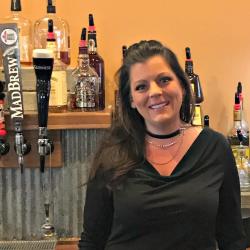 The Rib Room's ribs are arguably the best in Fort Wayne, served in the same house-made sauce since 1957. The rib basket features a half slab and one side for $15. I ordered the rib basket and couldn't finish it at lunchtime, so two of the ribs and a little extra sauce came home with me.
The Italian ham and cheese is served hot on french bread with shaved ham, salami, mozzarella, bacon, mayo, lettuce, tomato, and Italian dressing. It's a filling choice at $8.50.
Messman said that the restaurant's most popular lunch item is the pulled pork sandwich ($8). My companion ordered one and paired it with the calypso salad ($7.75). The pulled pork sandwich is topped with cole slaw and served on a beautiful brioche bun.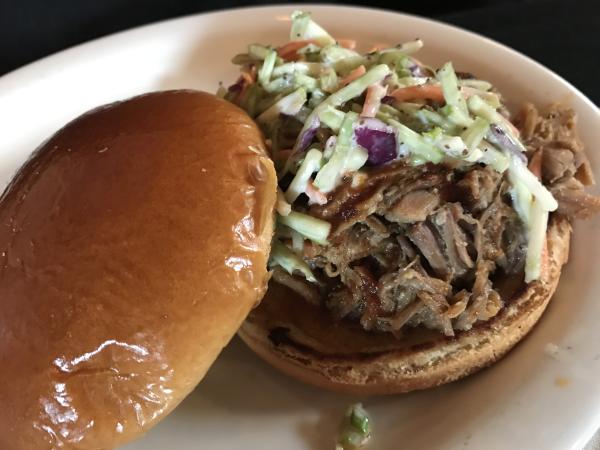 We also tried the chicken and orzo soup ($3.50 for a cup) and a slice of peppermint cheesecake ($6.50, seasonal). Both satisfied and had the big flavors they needed to keep up with the meaty lunch.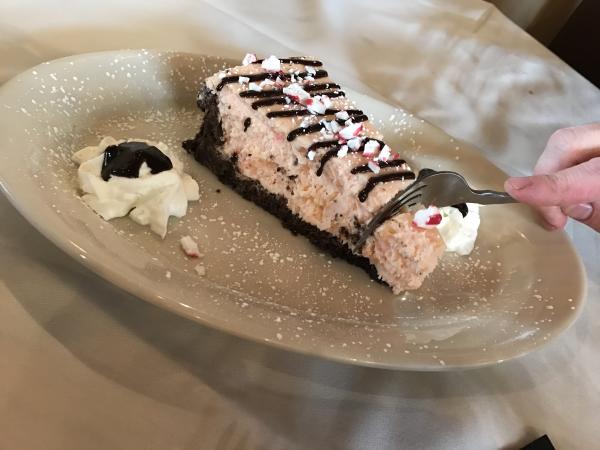 There's one commonality that overscores all of the restaurant's dishes: Meat. Even the cheesecake is "meaty." The Rib Room is a must-do for travelers with carnivorous habits. One taste of their ribs covered in the Rib Room's signature sauce and you'll know why they haven't changed the recipe in 60 years.
Rather stay in your hotel room? Try Waiter on the Way – They deliver from Fort Wayne restaurants. Ribs and calypso salad travel nicely.