It's holiday time in Fort Wayne again – time to call your inner child from the adult world and back into a familiar December fun time. Listed below are a variety of festivals, including a small number of other Christmas events which while not festivals, will provide sights and sounds to get you into the spirit of the season.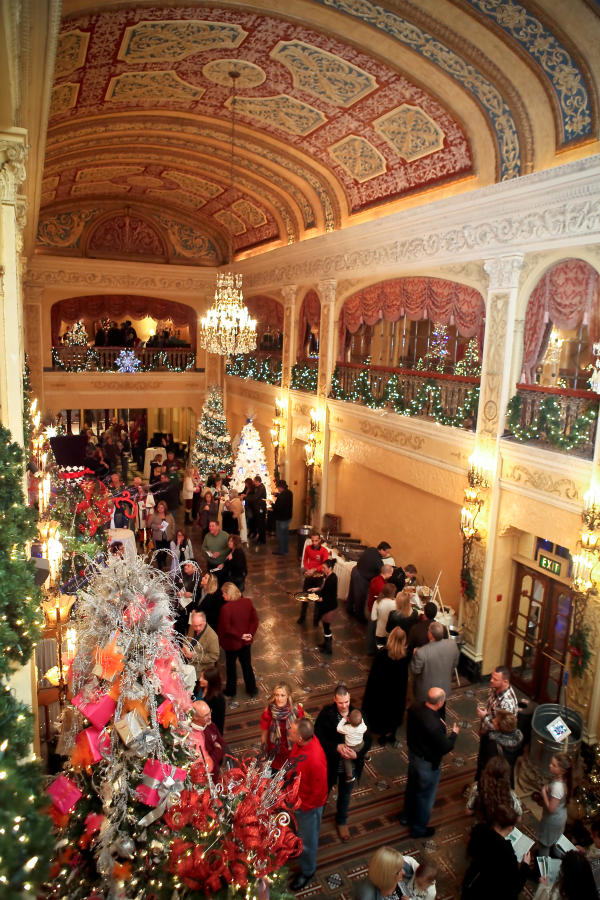 Festival of Trees
November 23-30, 2016
Embassy Theatre, 125 W. Jefferson, Fort Wayne 46802
260.424.5665
Breakfast with Santa will also be held November 25, 26 and 27, 2016.
One thing I loved the first time I went to the Festival of Trees as a college student was the tree with dozens of real dollar-bill ornaments.  These bills were in all denominations, from $1 to $100, and the tree could be observed from behind the rope, which fortunately was not close enough for folks to snatch the bills off the tree.
Festival of Trains
November 25, 26 & 27, 2016
1950 N. Clinton, Fort Wayne 46805
260.424.2400
Enjoy a holiday fun at the Festival of Trains where visitors to Science Central can take in an extravaganza of model trains presented by area train enthusiasts.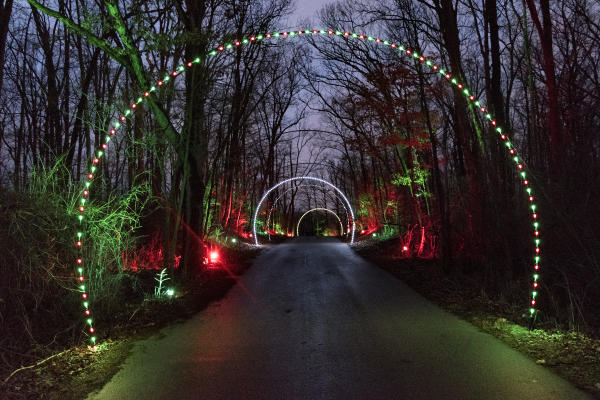 Fantasy of Lights
November 22-December 31, 2016
6 pm-9 pm Sunday-Thursday
6 pm-10 pm Friday & Saturday
Franke Park, 3411 Sherman Blvd., Fort Wayne
260.744.1900
Mandy Fort Wayne residents like Cheryl and Mike Mowan, make this colorful drive-through event a family tradition. Cheryl Mowan describes this festival saying, "We love seeing the Fantasy of Lights each year at Franke Park, with eight of us crammed into one van, so we can really share the fun."
Holly Trolley Shopping
November 26, 2016
11 am-5 pm
Downtown Fort Wayne
Park, shop and ride our free trolleys through downtown Fort Wayne, West Main Shops and the Wells Street Corridor.  Explore a variety of shopping venues along the route.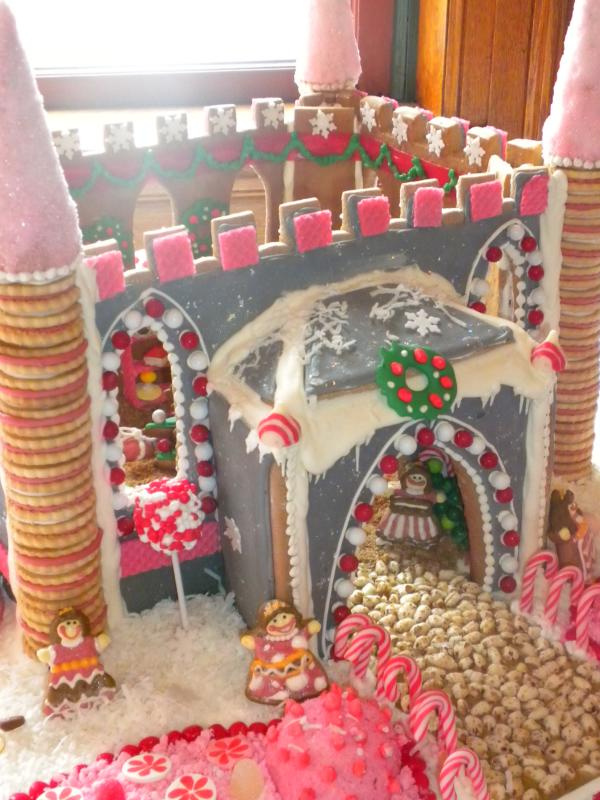 Festival of Gingerbread
November 25-December 11, 2016
History Center, 302 E. Berry Street, Fort Wayne, 46802
260.426.2882
Visit the History Center and marvel at all the unique Gingerbread Houses created by folks of all ages and professionals.
Holiday Concert
If you're looking to enjoy a fun holiday concert consider Mannheim Steamroller. It wouldn't be Christmas without Mannheim Steamroller, would it?  Plan to take in their concert December 6, 2016, 7:30 pm at the Embassy Theatre.
Botanical Conservatory's Annual Holiday Exhibit
November 19, 2016 - January 8, 2017
1100 S. Calhoun Street, Fort Wayne, 46802
260-427-6440;
Last but not least, a visit to Fort Wayne would not be complete without checking out the Botanical Conservatory's Twelve Days of Christmas Garden Exhibit, which also includes fun events like the Holiday Kickoff Party, Breakfast with Santa, Evergreen Centerpiece Workshop, Santa and Garden in Lights.