Some people (myself included) are a little afraid of the dark. When a horror movie comes on TV, I have to flip on a light – just to make sure. For some reason, however, I make it a yearly tradition to visit a haunted house during the Halloween season. Maybe it's the thrill of not knowing what's going to happen, or I enjoy seeing my friends jump and scream. This year, two haunted houses standout above the rest in Fort Wayne: The Haunted Castle & Black Forest and Hysterium. The perfect time to check out one or both of these venues is on the weekend. Dress warm and wear gym shoes. Make it a group outing with friends and family, or it's the perfect date night idea. Fair warning, I wouldn't eat a large meal beforehand!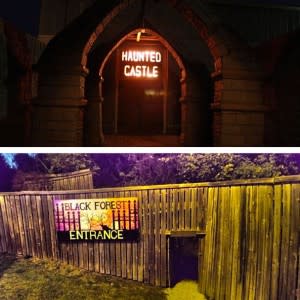 The Haunted Castle and Black Forest 8965 Auburn Rd, Fort Wayne, IN 46825 Fridays and Saturdays: 7pm-11pm Sundays and Thursdays: 7pm-9pm http://www.hauntedcastle.com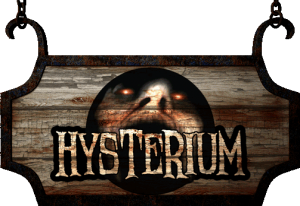 Hysterium 4410 Arden Dr. Fort Wayne, IN 46804 Fridays and Saturdays: 7 pm-Midnight Sundays and Thursdays: 7 pm-9:30 pm www.hysterium.com For more FRIGHTFUL activity suggestions, check out our Fort Wayne Fright page!