I'm always on the hunt for nature-inspired places to take my 2-year-old son. In the spring, summer and fall, this is usually easy. Any park or natural setting will do the trick and he can run around to his heart's content. But in the winter, or on those dreary rainy days, getting some time in the great outdoors is particularly challenging. Given the harshness of Indiana's winters, and the unpredictable weather we experience the rest of the year, we often struggle as a family with cabin fever. Fort Wayne's
Foellinger-Freimann Botanical Conservatory
is the answer to this frustration. While it is a stunningly beautiful landscaped garden, in my mind, it's greatest feature is the fact that it is mostly indoors. And with it's bright, glass ceilings, you'd never realize it because the atmosphere seems like a pure outdoor setting.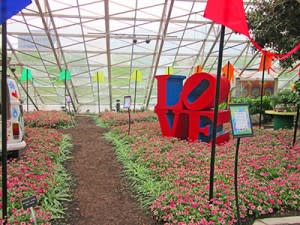 A simple path leads visitors from exhibit to exhibit. The first room is an ever-changing landscape. While we visited, it was a colorful, cheery nod to the 1960s. Around the holidays, it's full of poinsettias. Next you're transported to a jungle, complete with cascading waterfalls. And finally, you reach the desert with more than 70 varieties of cacti lining your path.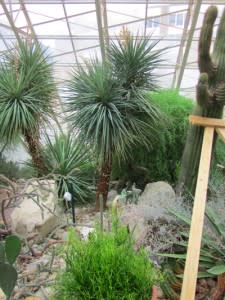 As a parent, I really appreciated that along the way, my son got to play with kid-friendly and educational displays and activity centers. He was smitten with the talking tree and planted vegetables in the garden. But he was equally taken with the gardens and couldn't wait to lead us around each exhibit space.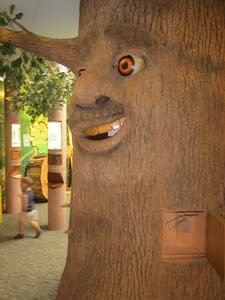 It's location in downtown Fort Wayne means that it's a perfect spot to talk a walk on a lazy Saturday after grabbing breakfast or lunch out. Now I know that when the winter blues hit, we can jump in the car and get a "green" fix at the Foellinger-Freimann Botanical Conservatory in Fort Wayne. You can read more about
my family's experience at the Botanical Conservatory here
, see
more photos here
, and read
my review for Visit Indiana here.