Summer is finally here! What better way to savor the beautiful weather and take advantage of some of Fort Wayne's breathtaking trails and parks but with a picnic! Check out some of these places that can give you an easy, portable meal to take to the park:
YLNI Farmers Market
The perfect picnic wouldn't be complete without some fresh fruits and veggies, local cheese and baked goods, and maybe even a few sweet treats. I couldn't imagine a better place to stop to pick up some of your picnic essentials than the farmers market.
Enjoy some live entertainment and food and crafts from area vendors before taking off with your meal al fresco. This weekly event, held Saturdays at North East Corner of Barr and Wayne Streets from 9am-1pm, is sure to make you want to pack your picnic basket to the brim with all kinds of yummy produce and cuisine.

Shigs n Pit
The most quintessential picnic dish? Barbeque. That's why Fort Wayne staple, Shigs n Pit is a must have if you want a homemade meal without all of the work of cooking. Shigs n Pit is also carry out friendly. This sweet and savory spot will set you up with loads of sandwiches, mac and cheese, potatoes, and beans to go so you can chow down wherever you please.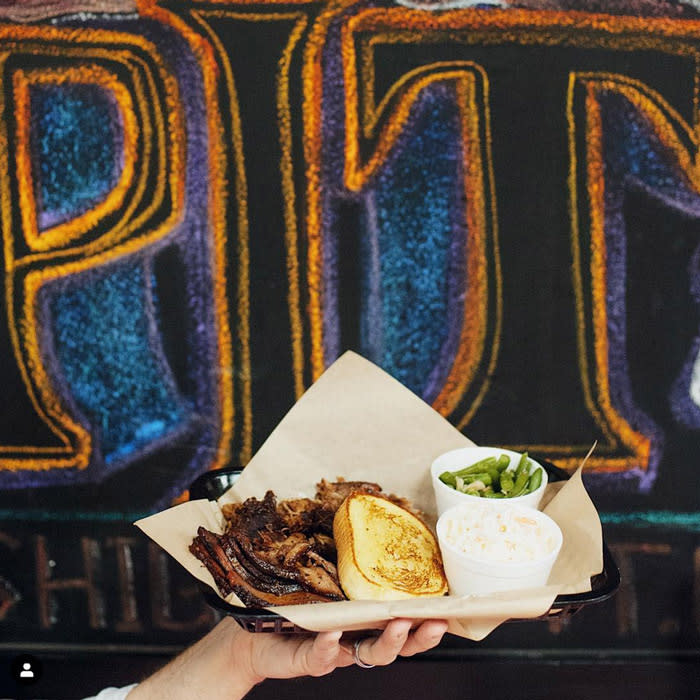 Shigs in Pit sandwich by @PrettyPlainJanes on Instagram
The Gas House
Nestled right on the riverfront, The Gas House offers many great carry out options to take with you on your outdoor expedition. From big salads to steak and seafood, everyone is bound to find something they will like at the Gas House. Why not enjoy a canal boat ride, or see a demonstration at the Historic Old Fort while you're nearby!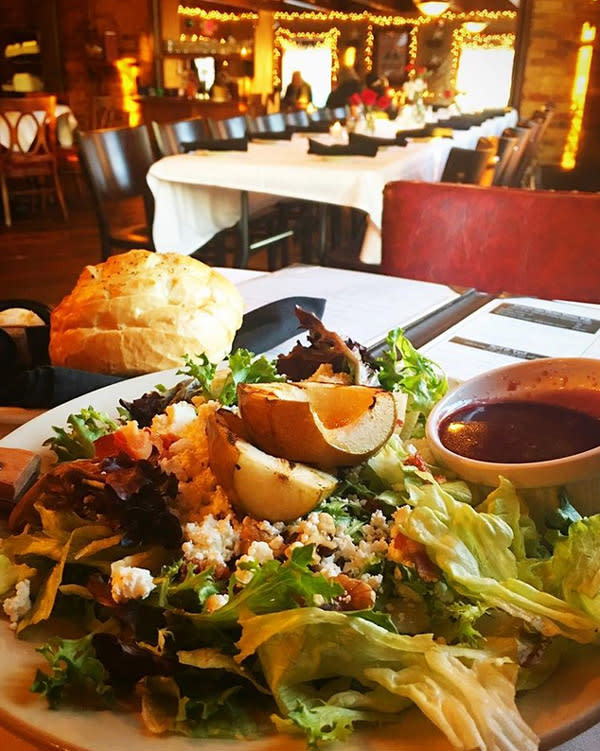 The Gas House by @downtownfortwayne on Instagram
Food Trucks
Fort Wayne has a huge variety of food trucks that you can catch around town that make dining outside fun and unique! Grab some one of a kind food to go at one of the Forts locally owned, mobile operations. Get the Dine n' Dash app to track where and when your favorite truck will pop up or get more information on the Fort Wayne Food Trucks Page.

Whether you want to spread your picnic blanket in the forest at Fox Island County Park, or take your food to the picnic area at Parkview Field to explore downtown, Fort Wayne has plenty of locations for you to take your afternoon feast.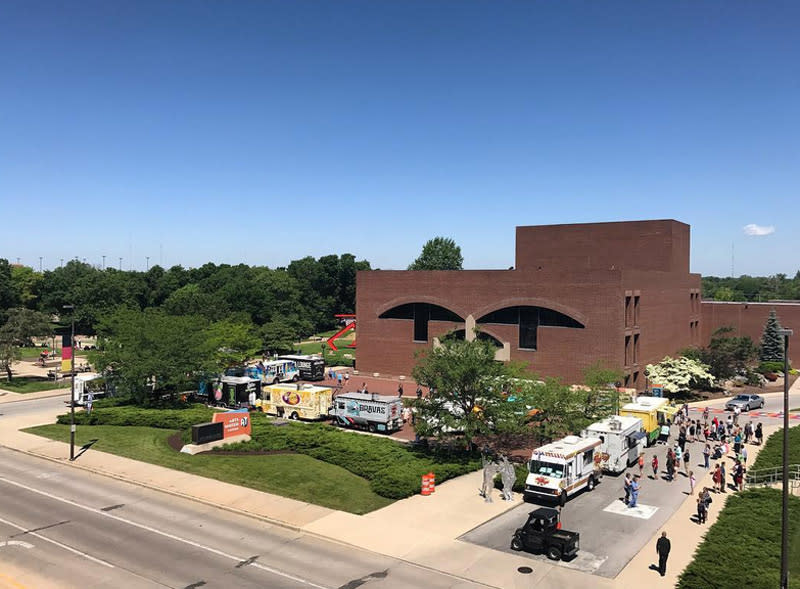 Lunch at Freimann Square by @artsunitedgfw on Instagram
This post was originally published in 2017 and has been updated.