History buffs and re-enactment enthusiasts rejoice! Get thee to the Fort and commence with the revelry!
Historic Fort Wayne's Early Modern Muster of Arms will take place at The Old Fort on Saturday and Sunday, April 18 and 19, and it promises to be a unique and fun experience for the whole family!
Find yourself in the late 16th and early 17th centuries, a pivotal time not only for the formation of America as a nation during the Age of Discovery, but a time of sweeping change in the world as a whole-the time of early exploration of the New World, Champlain, Jamestown, St. Augustine, Queen Elizabeth and Shakespeare-a time of tension between the great colonial powers of Spain, England and France, as well as upheaval in Eastern Europe.
This is an immersion event showcasing the arms, tactics, life ways and material culture of the Early Modern Era in Europe (roughly 1550 to 1650). The event will center about a fortress garrison, the military set to staff such a post, the nobles to whom it belongs and their household and servants. (Click here for more.)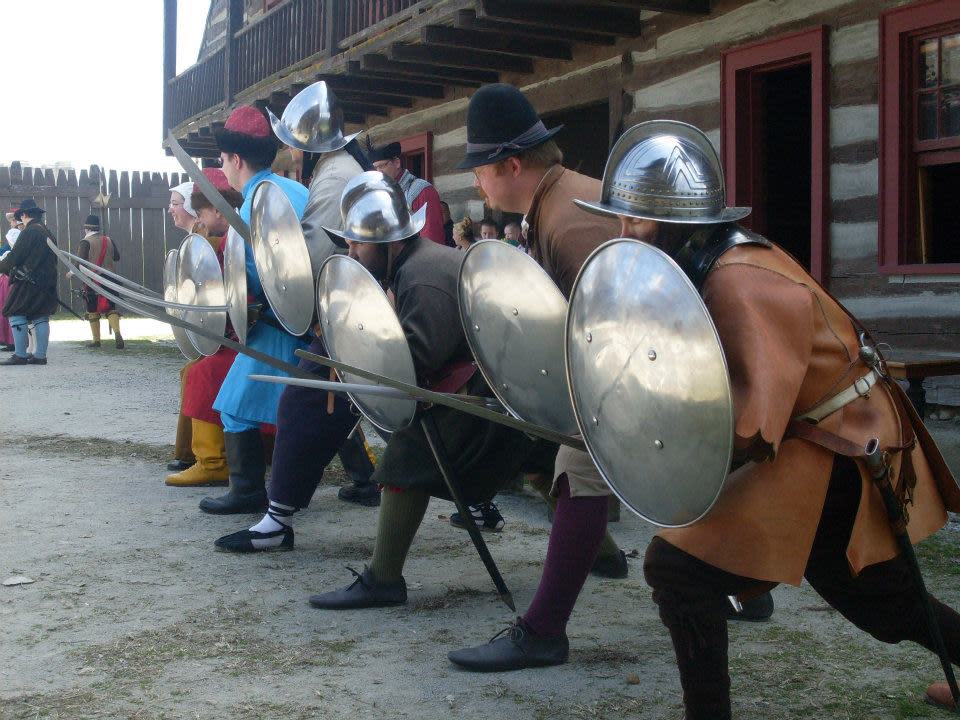 The Early Modern Muster of Arms seeks to not only highlight the past, but also educate the public on this very important and interesting time in our world's history. The event will focus on the experience of being in a mercenary company,  used by all the world's powers of the time period. You will see what soldiers and civilians in the Age of Discovery wore, what and how they ate, how they trained in the use of the weapons of their trade and interacted with one another.
The Old Fort will become the setting for such a muster of arms, showcasing a group of many mixed ethnicities that have come to join the roll of the mercenary company of the Banner of St. Michael. Soldiers from England, Spain, France, Germany and Poland will converge on the Fort to train and become a unified fighting force.

When: Saturday, April 18 from 10:00 a.m. to 5:00 p.m. and Sunday, April 19 from 10:00 a.m. to 2:00 p.m.

Where: The Old Fort- 1201 Spy Run Avenue
Admission: Donations Accepted

Come enjoy this reenactment at the beloved historic Old Fort!