Pub Trivia is becoming an increasingly popular group activity. It is a way for bars to boost their traffic on weeknights and a means for friends to come together over a pint of beer, a light mental challenge, and some guaranteed laughs. Several local Fort Wayne, Indiana bars have adopted regular trivia nights or sporadic trivia events.
Whether you're a fun-fact fiend or a passive consumer of media and culture, grab a partner or some friends, get to one of these Fort Wayne trivia hot spots and show us your smarts!
The Best Trivia Nights in Fort Wayne, Indiana
Geeks Who Drink
On Tuesdays and Wednesdays, trivia hosts from Geeks Who Drink make an appearance at bars around the city.  
It's free for anyone to participate in their quiz – single or on a team of up to six.
Test your knowledge of pop culture, current events and other random topics! "Name that tune" style soundbites, bonus points and a chance for free beer are all on the agenda for a Geeks Who Drink trivia night.
Check them out at these Fort Wayne, Indiana locations:
Every Tuesday
Every Wednesday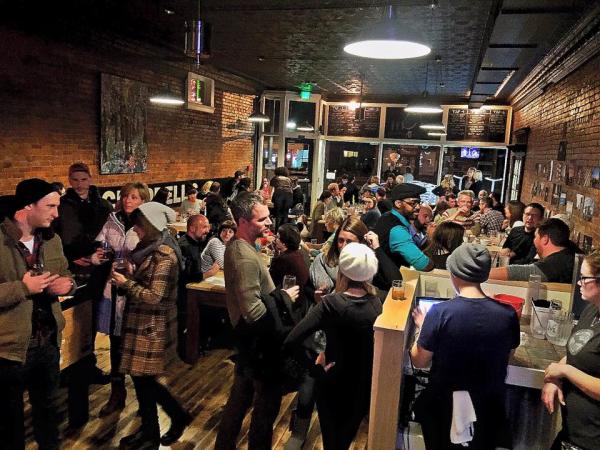 Team Trivia by Tincture of Trivia
Team Trivia takes a different approach from traditional pub trivia as players use their smartphones to answer questions read by a live host. The stakes go up as contestants wager on the confidence of their answers and gamble points on their final answer- like in Jeopardy!
Tincture hosts appear at different locations in the city throughout the week. You can catch them at places like 07 Pub, Mad Anthony Brewing, and Granite City Food & Brewery. To see their full schedule click here.

WBOI Monthly Trivia Night  
Fort Wayne's NPR affiliate 89.1 WBOI teams up with popular cocktail bar HT2 to host a monthly trivia quiz. Craft cocktails, current events and cool prizes are all instore for this event on the last Thursday of each month. Seating is limited and sells out quickly! Participants can learn more about this event and reserve their spot here.