This is part six in a seven-part series detailing the opportunities that the Fort Wayne Trails have to offer.

New this year, trail maps and itineraries are available online for visitors to the Fort Wayne area. Use one of these guides to plan your next visit. Fort Wayne and Allen County are home to more than 65 miles of trails for biking, hiking and kayaking. In addition, these pathways connect visitors to the area's attractions, downtown, nearby parks and eateries.

• Towpath Trail: Located in southwest Fort Wayne, the Towpath Trail takes visitors from Eagle Marsh to Rockhill Park. This trail begins at the Engle Road trailhead (One block south of the Engle and Jefferson Boulevard intersection). Ride this mostly flat trail northeast to Rockhill Park. Restrooms and a drinking fountain are located at the park. There is also a small playground for children, picnic tables, a basketball court and baseball field on site.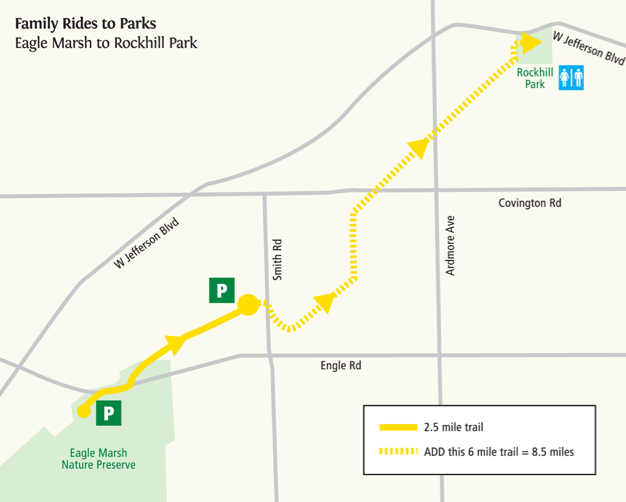 Because of the somewhat rural nature of this trail, consider pairing this excursion with a packed lunch. This trail is approximately 8.5-miles round trip, or only 6-miles round trip if riders start at the trailhead at the intersection of Glendale and Smith roads. Click here to visit the Towpath Trail and to use it as a resource for your next journey. A full city map of all trails is also available online. Individual trail maps and itineraries are also available. See you on the trails!