This is part one in a seven-part series detailing the opportunities Fort Wayne Trails offer.

New this year, trail maps and itineraries are available online for visitors to the Fort Wayne area. Use one of these guides to plan your next visit. Fort Wayne and Allen County are home to more than 65 miles of trails for biking, hiking and kayaking. In addition, these pathways connect visitors to the area's attractions, downtown, nearby parks and eateries.

• Downtown Fort Wayne Trail: Start by parking at East Swinney Park, located just east of downtown. Follow the St. Mary's River pathway northeast. A drinking fountain and restrooms are available at Lawton Park. Follow the trail under Harrison Street and go up a small hill. At the top you will find a bench that faces the river and downtown -- offering a beautiful view of Fort Wayne's waterways and the downtown skyline.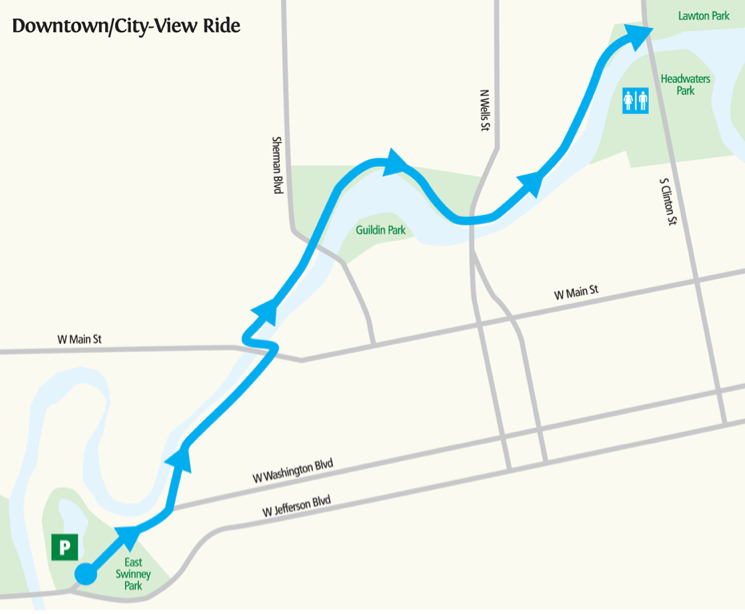 Pair this trail with a visit to Science Central, the Old Fort park, a meal at Fort Wayne' own Coney Island or a trip to the Fort Wayne Museum of Art. This trail is 4.5-miles round trip. Click here to visit the Downtown Fort Wayne Trail map and to use it as a resource for your next journey. A full city map of all trails is also available online. Individual trail maps and itineraries are also available. See you on the trails!