This is part seven in a seven-part series detailing the opportunities that the Fort Wayne Trails have to offer.

New this year, trail maps and itineraries are available online for visitors to the Fort Wayne area. Use one of these guides to plan your next visit. Fort Wayne and Allen County are home to more than 65 miles of trails for biking, hiking and kayaking. In addition, these pathways connect visitors to the area's attractions, downtown, nearby parks and eateries.

• Deer Ridge Trail: This unique trail offers riders a 6-mile, 10-mile or 12-mile round trip route, allowing riders to pick their own adventure! Park at Deer Ridge Elementary school, just south of Illinois and Scott roads, to begin this journey. Trail routes vary, so visit the Fort Wayne trails page for specific directions for the route you select. A drinking fountain and restroom facility are located at the fire station at the intersection of Covington and Scott roads, which is approximately five miles into the 6-mile route.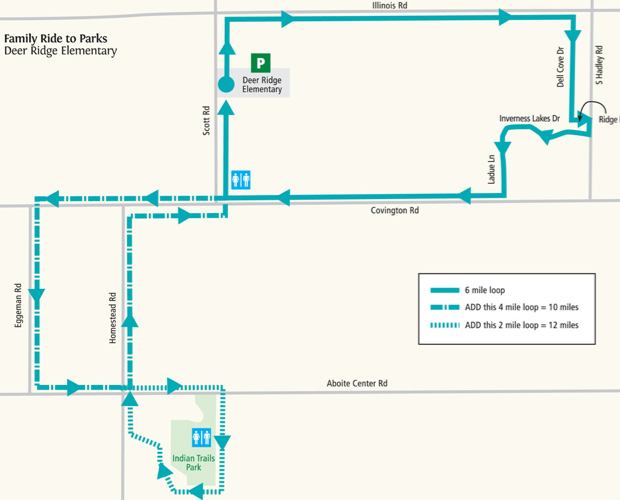 A number of fast food restaurants are located at the starting intersection of this trail, providing opportunities for a bit to eat before or after riding. This trail distance varies depending on which route the rider selects. Click here to visit the Towpath Trail and to use it as a resource for your next journey. A full city map of all trails is also available online. Individual trail maps and itineraries are also available. See you on the trails!