Ready for baseball? The TinCaps are primed for a brand-new season!
What can you expect of baseball in April? Well, John Nolan, who is the Voice of the TinCaps and works as their Broadcasting and Media Relations Manager, advises fans to "check the forecast before you come out!"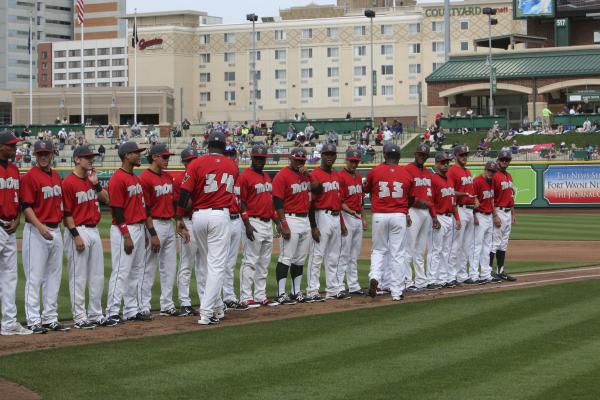 Parkview Field's lawn is already ahead of schedule - ready for the team's first game!
"Last year, when we woke up on opening day… there was snow on the field," he said, ruefully. However, two years ago, it was in the 60s and sunny.
Nolan and the team are definitely on the side of sunny and warm. And, as of the writing of this blog article, the Weather Channel was predicting mostly sunny skies with a high near 59.
New at a TinCaps Baseball Game
Food
What will be new this year? Nolan listed a number of things, especially in the food area. The Apple Cart Dessert Stand will offer apple crescents, and there will be a new funnel cake cart.
If you've been to Parkview Field, then that delicious scent of barbecue and burgers may have whetted your appetite. Good – there are some new entrees, too, like flatbreads, chicken wings, and pork tenderloins. 
While there are a lot of meat-based items, Nolan explained that Parkview Field is unique in the minor league circuit because it has "one of the most vegetarian-friendly menus" in the minor league baseball circuit – so look for some salads, black bean burgers, and other herbivore treats.
Tickets
Will the stadium be crowded? Yes. Be ready for a lot of good camaraderie and plenty of fans. "Generally, opening day is one of the most coveted tickets of the season!" Average opening day attendance is 6,727, and Nolan explained that the stadium is sometimes sold-out. "(But) we're never going to turn people away," he assured. They will find seating for fans who walk up and buy a ticket right before the game.
Speaking of tickets, the prices have not changed from last year. Fans who come to the opening day game will receive a free magnet schedule, and there will be after-game fireworks. Plus, special giveaways, entertainment, and fireworks happen on almost every weekend game!
Accolades
This is the twenty-fifth season of the Fort Wayne TinCaps, so stay tuned for special anniversary celebration news. Just last November, the TinCaps received the John H. Johnson President Award, which is "the biggest honor the TinCaps ever received," he said. The Johnson award is given to the team group that offers the best customer service to fans, and Nolan is understandably pleased.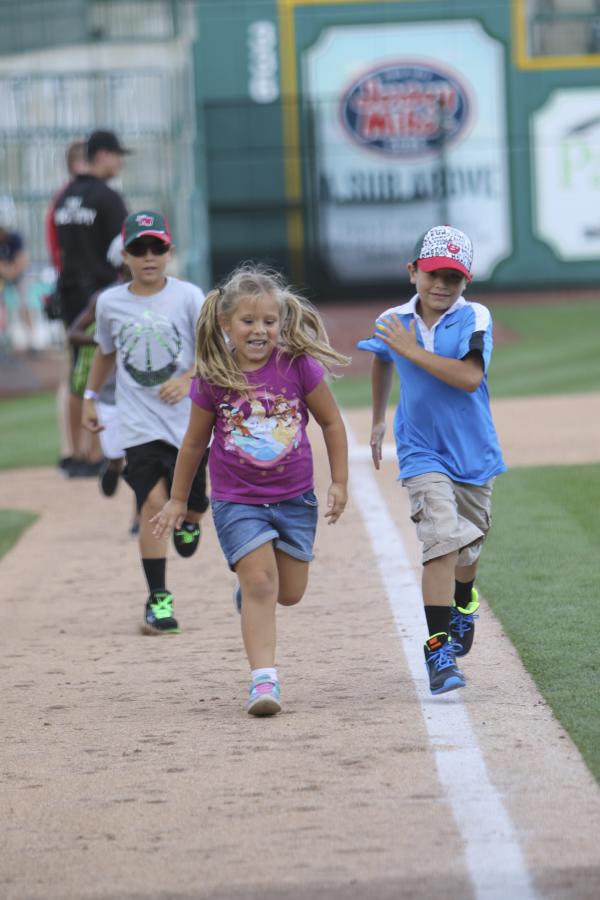 Kids enjoy the between-inning activities at Parkview Field.