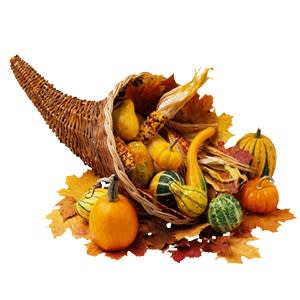 From a morning race with turkeys, to local eateries serving up a turkey dinner, to a Komets hockey game and, of course, shopping, Fort Wayne offers lots to do for family fun for everyone. Here is just one sample itinerary to help you make the most of your Thanksgiving weekend in Fort Wayne.  
Wednesday, November 21
Evening
Festival of Gingerbread
Start off your holiday weekend with a trip to The History Center downtown for the lighting ceremony at the Festival of Gingerbread. The annual festival held at The History Center features hundreds of gingerbread creations, from area students to master bakers. Santa will be present, too! $2 per person; 302 East Berry Street.
Thanksgiving Day, November 22
Morning
Galloping Gobbler 4 Mile Run/Walk
Make room for the turkey and trimmings by running the 4-mile Galloping Gobbler. More than 2,500 runners will lace up for the 4-mile course, which starts off at the Hutzell Athletic Center on the campus of the University of Saint Francis and then winds through Fort Wayne's historic Lindenwood Cemetery before looping back to finish at campus. Race start: 8:30 am; 1200 Leesburg Road.
Sara's Family Restaurant
Fuel up post-race at locally-owned Sara's Family Restaurant on one of their many hearty breakfast options – eggs and hashbrowns with a "presidential" twist, omelets, pancakes (try the apple or pecan), waffles and French toast – lighter fare and a kid's menu are available, too. Portions are generous enough to split as well. 5792 Coventry Lane. Late Morning
St. Mary's Soup Kitchen
Give a helping hand at St. Mary's annual sit-down traditional Thanksgiving luncheon. Help set up tables, serve food and drinks, or sit and chat with diners. Or, you can simply drop off desserts (order a few extra sweets at Sara's Family Restaurant). 1101 South Lafayette Street. Afternoon
Rave Cinemas
Warm up and settle in for one of the many big movies – The Twilight Saga: Breaking Dawn Part 2, Life of Pi, Rise of the Guardians, and more – hitting theatres week. 4550 West Jefferson Boulevard. Thanksgiving Dinner Dig into a traditional (or non-traditional) holiday meal – whatever you're craving, there are plenty of options to choose from. Area favorites Don Hall's Triangle Park (3010 Trier Road) and the Guesthouse Grill (1313 West Washington Center Road) will be serving traditional Thanksgiving fare until 3 pm (reservations needed). For more laid-back, casual dining, head to Cracker Barrel (1609 W. Washington Center Road and 10427 Maysville Road) or Golden Corral (4747 Lima Road and 10510 Maysville Road). Or, if you prefer something totally different, check out Yen Ching (6410 W. Jefferson Boulevard) or Great Wall (3824 W. Jefferson Boulevard and 10264 Coldwater Road). Evening
Festival of Trees
Swing by the Festival of Trees and enjoy the more than 50 twinkling Christmas trees beautifully decorated by local designers. The lobbies of the historic Embassy Theatre and Indiana Hotel will be transformed into a winter wonderland during the 8-day showcase. Tonight will feature Grande Page Organ Music. Open 4 pm – 8 pm; tickets are $7 for adults, $3 for children 12 and under; 125 West Jefferson Boulevard.
Fort Wayne Komets vs. Kalamzoo Wings
Cheer on the national champs as they rock "The Jungle" and take on the Kalamazoo Wings. Game starts at 7:30 pm; tickets are $11.50 and up; 4000 Parnell Avenue. Midnight
Glenbrook Square Mall
Head to the mall for Black Friday shopping. The mall itself opens at 6 am, but some stores (like Sears) will be opening earlier. Other nearby big box shopping spots include Wal-Mart and Target. Visit the mall's website for an updated schedule closer to the day. 4201 Coldwater Road.
Friday, November 23
Afternoon
DeBrand Fine Chocolates
Delight in the chocolatier's delicious confections – giant caramel apples, ice-cream and chocolate desserts, frozen hot chocolate. After an early morning of shopping, you could use a sweet pick-me-up. The Auburn Road location (10105 Auburn Park Drive) will be open 10 am – 6 pm for public tours; tickets are $5 per person, with a $5 rebate off a purchase of $10 or more. Evening
Fantasy of Lights
Drive through the Franke Park 1.5-mile route with 70 spectacular animated light displays with colorful holidays scenes staring loveable animals, Santa and his elves, toys, snowmen, nativity scenes and more. Make it extra sweet with a DeBrand's hot cocoa in hand. Open 6 pm – 10 pm; tickets are $ per car; 8515 Bluffton Road.