Like omigod you guys! The Fort Wayne Summer Music Theatre is performing Legally Blonde: The Musical! Come out and see these great high school and college students perform in this great musical. This year the Fort Wayne Summer Music Theatre has a new home; all performances will be held in the Williams Theatre on the IPFW Campus.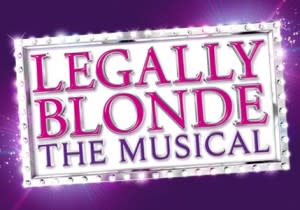 Katie Reynolds stars as Elle Woods in her third year with the summer theatre. She is going to be a senior at Carroll High School in the fall. New to the summer theatre is Evan Hart, who stars as Warner Huntington III. Hart is going to be a senior at Homestead High school in the fall. Four year veteran Andrew Sherman returns for his 5th year as Emmett Forrest. Sherman graduated from North Side High School in 2011.
Legally Blonde: The Musical follows Elle Woods as she attends Harvard Law School in attempt to win back the love of her life, Warner Huntington III. In her journey to win his love she discovers there is more to herself than blonde hair and hot looks. The musical and dance numbers add a comedic element to the already much loved movie.
Director Kirby Volz, the production staff, cast, crew, and orchestra have worked extremely hard to put on a great performance.
Performances: Thursday July 12, Friday July 13, and Saturday July 14 at 7:30 pm. Saturday July 14 and Sunday July 15 at 2:00 pm. Tickets are $10 for adults and $8 for children 12 and under. Box Office Opens one hour before curtain time.  For more information on this year's show or on the Fort Wayne Summer Music Theater visit their website.