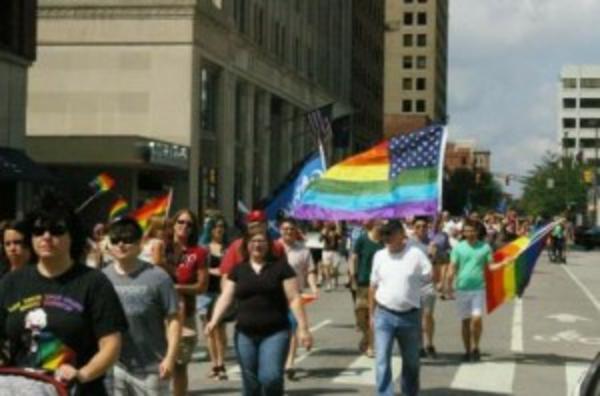 Pride has been celebrated in Fort Wayne for decades, but the festival we know today was born in 1997. Since then, Pride Fest has grown in size and popularity. This year, there is even more to enjoy with a week of events! Pride Fest will host events from July 23 - July 28. Stop by Snickerz Comedy Club on Wednesday night, July 23,  for Pride night. Headliner Kristen Key is sure to keep the audience in stitches. Best known for being a fan favorite on season four of NBC's "Last Comic Standing," Key employs music, scripted comedy, and her spontaneous sense of humor to make each one of her shows unique and staggeringly funny. There will also be a silent auction taking place at the comedy show to benefit Fort Wayne Pride's year-round youth programming. Then, on Friday, July 25, the real festivities begin. The Kick-off party will start at 7:00 p.m. at Headwaters Park. Admission is just $3 and that earns you entrance to a night long concert, which includes performances by two local bands and a DJ dance party at the end of the night. There will also be food available, vendors' booths, and a beer tent on site.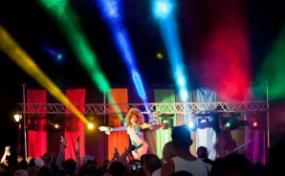 Make sure not to party too hard, though, because the fun begins again bright and early Saturday, July 26.  Beginning at 11:30 a.m. the Pride March will take over the streets of downtown Fort Wayne. The march is open to people of all ages and is free to join; supporters will walk through the streets of downtown and end back at Headwaters in time for the beginning of the festival fun. Saturday is the day you won't want to miss. There will be vendors set up from noon - 6:00 p.m., a food and beer tent, a cornhole tournament from 2:00 p.m. - 6:00 p.m., and a free KidSpace for children under 12 from noon - 5:00 p.m. The KidSpace will include games, prizes, a moonwalk, and crafts. There will be live entertainment all day with a little something for everyone. Check out some of the best local, regional, and national bands/singers. Saturday night will conclude with Fort Wayne's finest drag show. Many people's favorite part of the festival, this show is the largest in Fort Wayne and features some of the area's best kings and queens. It promises to be a great show and a fun and memorable experience.
The fun doesn't stop there, either. Come out to the Fort Wayne TinCaps game on Monday, July 28, for Pride Night. Wear Red and look for the Pride section. You can even purchase your tickets during the festival the weekend before. Come out to any or all of the Pride Fest activities and help to promote tolerance and equality. Check out Fort Wayne Pride's webpage for more details about their other events and their organization.