The summer sun is scorching, and what better way to cool down than by visiting some of the Fort Wayne area swimming pools and splash pads?
Fort Wayne Area Swimming Pools
Here are a few family-friendly places to take the kids this summer to beat the heat.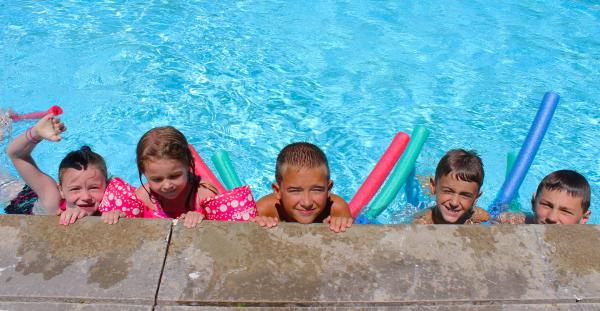 Northside Pool has two great areas for all levels and ages of swimmers. There is a shallow area with splash pad fountains and walk-in "beach" for children six and under accompanied by an adult. There is also a water slide which empties into a deeper pool designed for swimmers at least 4-feet tall.
Northside Pool also offers a deeper, larger pool for older swimmers. A diving board and rock climbing wall are also available for the bigger kids. Ten-minute rest breaks every hour are a great time to grab a quick snack—coolers are permitted in designated areas.
East State Blvd. and Parnell Ave.
(260) 427-6705
Hours
Daily beginning June 3
12:30-5 pm

M/W/F
7:00-9:00 pm

Adult Swims
Tuesday-Thursday
7-8 pm
Admission
Under Age 2: Free
Ages 2-17: $3.50 Afternoon/$1.50 Evening
Over Age 17: $4.50 Afternoon/$2 Evening
Jury Pool in New Haven is a great place to take the entire family for a day of swimming and water fun. Amenities include a leisurely zero-entry pool, lap lanes, diving board, splash pad, tipping bucket, and slides. There is also a concession stand for a quick snack break.
1702 Glencoe Boulevard
New Haven, IN 46774
(260) 245-0152
newhavenparksandrec.com
Hours:
Open daily 12:30pm-8pm, weather permitting.
Jury Pool will be hosting swim meets June 29th, July 20th, and July 25th and will close at 5 pm.
Admission: 0-2 – Free
3-17 – $4.00 per Child
18-54 – $5.00 per Adult
55+ – $4.00 per Senior
Ages 3 and Up: $3.50 per Person After 6:00 p.m. (M.-Th.)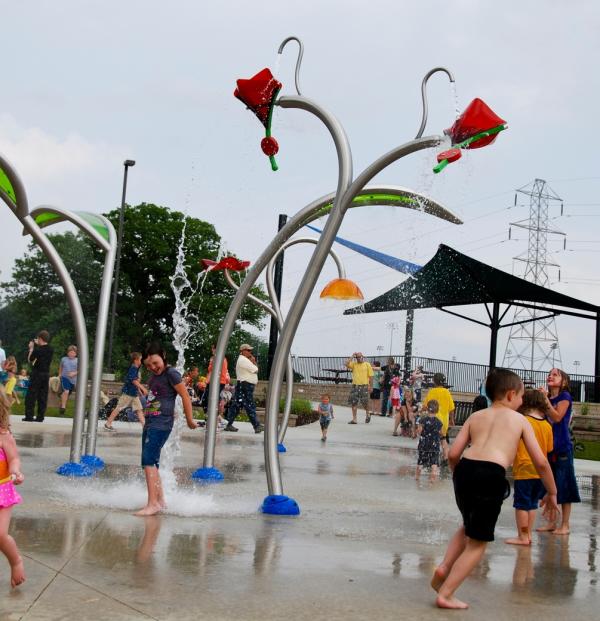 Fort Wayne has eight splash pads available for family fun this summer:
2301 Maumee & Glasgow
Hours: 9 am-9 pm daily
2300 Raymond & Holly
Hours: 9 am-9 pm daily
2900 Koons & Elzy St. 
Hours: 9 am-9 pm daily
6401 St. Joe Rd.
Hours: 9 am-9 pm daily
6114 Bass Road
Hours: 9 am-9 pm daily 
Inside North Gate of Parkview 
Field on Jefferson Blvd. (open to public on days 
without scheduled events)

Hours: Open to the public 
9 am-11 pm on days without 
scheduled events
North River Road
Hours: 9 am-9 pm daily  
Address: 1903 St. Mary's Avenue 
Hours: 9 am-9 pm daily 
See our directory of pools and splash pads here.