Join the Fort Wayne Philharmonic and Classical Kids Live! on April 12, 2015 as they present Beethoven Lives Upstairs! Listed as a fantastic introduction to the music of Beethoven, this Star Family series production offers a unique look into the life and music of Beethoven.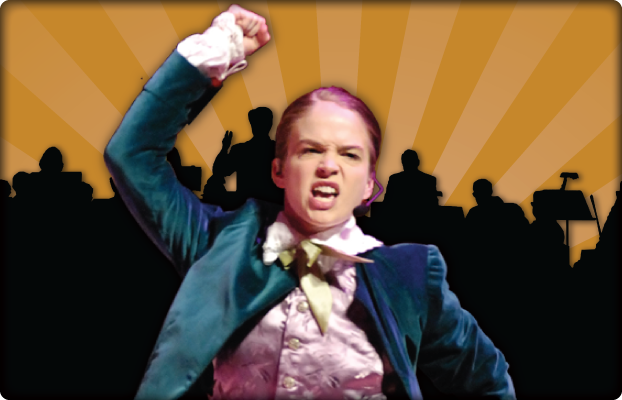 The production is viewed from the perspective of a young boy, Christoph. The audience will travel back in time from March 26, 1827, the day of Beethoven's death, into the more intimate setting of young Christoph's house in Vienna a few years before. Through Christoph's tale, we learn that Beethoven occupied the upstairs room within his home. Over the course of the production, Christoph narrates his experience with the musical genius and comes to understand Beethoven, the beauty of his music, and the torment of his deafness.
To view a video excerpt from Classical Kids Live!'s production of Beethoven Lives Upstairs with the Orlando Philharmonic, click here.  
If you have yet to attend a concert from the Philharmonic's Family series, I would highly recommend jumping at the opportunity. Personally, I had the amazing privilege to contribute to the Halloween Spooktacular. As a performer, it was inspiring to work on a production that exposes young minds in Fort Wayne to classical music in an entertaining, engaging way. The Philharmonic has truly mastered the art of creating accessible productions that are educational, yet just plain fun.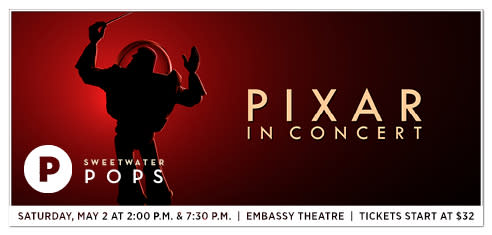 Can't make it to Beethoven Lives Upstairs? Check out a family-friendly Sweetwater Pops concert, Pixar in Concert. "From the Toy Story trilogy to The Incredibles and UP, Pixar has forever impacted filmmaking and given audiences of all ages some of the most beloved characters in cinematic history. Now, for the first time ever, the Fort Wayne Philharmonic presents Pixar in Concert, with visually stunning clips and memorable scores from each of Pixar's movies, including their latest release, Brave. Watch stunning HD, widescreen images while The Phil performs the music live."
--- 
Beethoven Lives Upstairs
Date: April 12, 2015
Time: 2:00 PM
Location: IPFW, Rhinehart Music Center, Auer Performance Hall

Pixar in Concert
Date: May 2, 2015
Time: 2:00 PM & 7:30 PM
Location: Embassy Theatre
Purchase tickets online or by calling the ArtsTix Community Box Office at 260-422-422