In 2012, I wrote a post about the best Outdoor Dining options in Fort Wayne. It makes my heart to happy to look back and compare how many more options are available today. In addition to long-time crowd favorites like The Deck and Club Soda, a few more places have popped up. Whether you're in town for a convention or to visit family, you should add these great restaurants to your to-do list.
If you find yourself on the north side of town, Black Canyon is a must try. The restaurant opened in 2014 and serves modern American cuisine. The patio is anchored by a large outdoor fireplace, which makes outdoor dining possible well into fall. Insider tip: the Tex-Mex Rolls are amazing.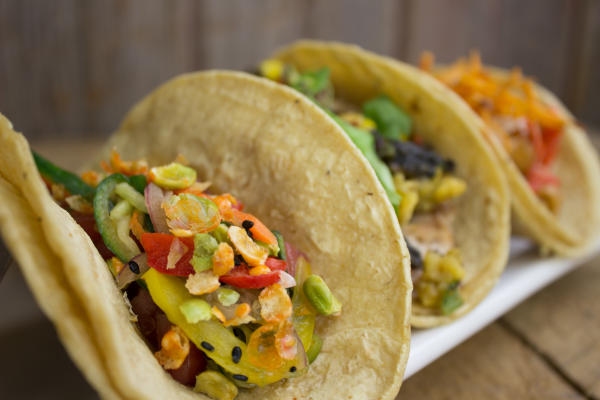 Another relative newcomer to the downtown dining scene, The Hoppy Gnome offers shaded street-side dining along Berry Street.  Guests can sample a wide variety of unique tacos or the new small plate menu items while enjoying the fresh air and sunshine.
JK's has always offered outdoor dining along Wayne Street, but a few years ago, it added a back patio. While the scenery isn't as nice as the view from the front, it is a quiet place to grab a bite to eat al fresco with friends. And since it is situated in the back of the building near the alley, it has a very urban feel.  Also, the menu was revamped recently, adding some amazing authentic Irish dishes, including a delectably savory Lamb Pasta.
This is an oldie but a goodie, and one that is often overlooked. If you're looking for a serene outdoor dining setting, Triangle Park's massive deck is the place for you. While you're there, be sure to ask your server for some bread to feed the ducks and swans.
In 2016, Copper Spoon (formerly Wine Down) added the Side Car, a shipping container turned bar, to its outdoor patio. With a nice view of Parkview Field to the South and the Fort Wayne skyline to the north, this dining and imbibing spot is quickly becoming a crowd favorite. The craft cocktail menu is impressive, and of course, the selection of wines offered is one of the best in town.
You Might Also Like