Updated March 2017
3…2…1…Happy New Year! There's not a memory that doesn't rush back to me that doesn't include, "New Years' Rockin' Eve", watching the ball drop at midnight, and worrying about that special midnight kiss. The same traditions still apply from year to year, except for that traditional kiss - I'll save that for my husband! New Year's Eve in Fort Wayne gets better and better every year, and the best part is there is something for all ages. The town gets its' party hats, confetti and horns out and is ALWAYS ready to ring in the New Year! So let's go over the checklist, unique venue (check), good food (check), good drinks (check) and affordable prices (check). Without further ado, I am pleased to give you this year's New Year's Eve hot spots.   The Philmore on Broadway is a Fort Wayne landmark with a 60 year old history as a Broadway Theater. The theater was then a successful restaurant for 11 years, Catablu Gourmet American Grille, and now stands as a thriving special event venue.
On New Year's Eve the Philmore will host a black tie event and VIP experiences with all of the bells and whistles. You will start your VIP fun when you walk past the velvet ropes, across the red carpet, and have your photo captured by a professional photographer. If you choose to be a VIP guest, you will be escorted upstairs to the private balcony, where complimentary hors D' evours will be served by an exclusive VIP waitress staff. Top-shelf liquors will line the bar and be 100% complimentary for VIP guests from 9pm till midnight.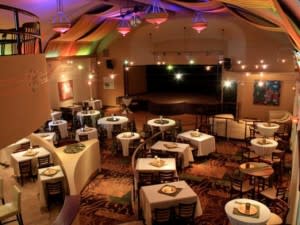 All guests will enjoy the live band, Ivy, from 9pm-12am as well as waitress service and party favors. At the stroke of midnight all guests are invited to join the champagne toast to ring in the new year! Following the toast, the Dance Club DJ will transform the theater into Fort Wayne's hottest dance club, fully equipped with smart lights, fog, strobes and much more! There will be a private seating area available for VIP guests to purchase equipped with sectional sofas, tables, a private waitress and bottle service (top-shelf is available). To purchase tickets, contact Cyclone Social at (260) 622-8772 or purchase them online at http://philmoreonbroadway.tix.com/Event.aspx?EventCode=709295 Ticket prices: VIP Access - $100      Guaranteed Access - $40 Enter the promo code #VisitFW15 and save $15 off tickets!
2441 Broadway Street
http://www.visitfortwayne.com/event/vip-new-years-eve-at-the-philmore
    Ceruti's Countdown 2015 Your $30 ticket includes entertainment by Good Night Gracie, hourly giveaways including gift cards from Certuti's, Applebee's, Chop's and Hideout 125. You can also be entered to win a getaway weekend from: The Hyatt Place, Holiday Inn IPFW, Holiday Inn Express Southwest, Ramada Plaza Fort Wayne, Courtyard Marriott Downtown, Hilton Garden Inn, Homewood Suites and Hampton Inn Southwest!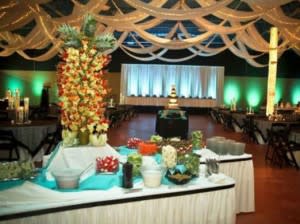 Heavy Hors D'oeuvres, midnight champagne toast, balloon drop, party favors and cash bar all included with your ticket. Event goes from 8-1am Wednesday, December 31, 2014 For tickets visit http://www.eventbrite.com/e/cerutis-countdown-to-2015-tickets-9535684489?aff=efbnen 6325 Illinois road next to Lucky Harley-Davidson. http://www.visitfortwayne.com/event/new-years-eve-2015-at-cerutis   Swingin' Singin' New Years Eve Heartland's New Year's Eve celebration features the Heartland jazz vocalists and big band orchestra. Join in on the fun for a dynamic, live musical show with dancing, drinks, food and a champagne toast at midnight! Get dressed up and take this unique opportunity to make downtown Fort Wayne the place to be on New Year's Eve!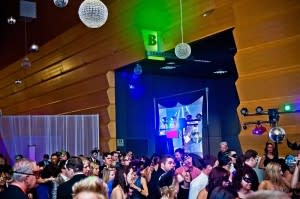 The party starts at 10pm Wednesday, December 31, 2014 Located at the Grand Wayne Convention Center at 120 West Jefferson Blvd. For more information visit http://www.heartlandchorale.org/. To win tickets courtesy of Visit Fort Wayne visit http://www.visitfortwayne.com/visitors/heartlands-singing-swingin-new-years-eve-getaway#.VI9z-MstDIV     Fort Wayne Komets vs. Indianapolis Join the Jungle and cheer on the Fort Wayne Komets as they make another run for a championship. Don't miss your chance to catch this annual Komets game as they hit the ice for the 2014/15 season at the Allen County Memorial Coliseum!
Game starts at 7:30pm Wednesday, December 31, 2014 Single Game Ticket Prices: Adults $26, $23, $19, $13 Seniors(60>) & Students(12-18) $21, $19, $16, $11 Children(<12) $16, $13, $12, $8 Parking: $5 Main Lot, $8 Preferred Lot Tickets can be purchased at all Ticketmaster locations, in person at the Coliseum Ticket Office, or charge-by-phone (800) 745-3000. For more information, visit www.komets.com or call the Komets' office at 260-483-0011. Allen County War Memorial Coliseum 4000 Parnell Avenue http://www.visitfortwayne.com/event/fort-wayne-komets-vs-indianapolis-2   Countdown to Noon Science Central will feature children's activities such as making party hats, noisemakers and face painting. They will also offer science demonstrations and a giant balloon drop. Visitors will be able to view city lights around the world on Science Central's Science On a Sphere exhibit. As the noon hour approaches, visitors will be able to enjoy a soda toast, and the assembled crowd will countdown the seconds with Science Central's Executive Director, Martin S. Fisher. At the stroke of noon, 2,000 balloons will cascade down from the ceiling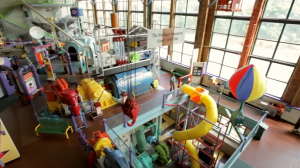 ! Event runs from 10am-2pm Wednesday, December 31, 2014 Admission is $8 per person, ages 3 to adult. Science Central will be open from 10am – 4pm on December 31. Members are admitted free. Located at 1950 N. Clinton Street in Fort Wayne For more information, contact Science Central at 260-424-2400 or visit sciencecentral.org. http://www.visitfortwayne.com/event/science-centrals-countdown-to-noon   Take it from a girl who goes downtown every year, the glitz and glam never gets old! No matter which event you choose you cannot go wrong. Come join Fort Wayne and help bring the city alive by ringing in the new year in style! Cheers to 2015!