Are you interested in collecting art? Have you ever wondered what the process of collecting entails? Come to the Fort Wayne Museum of Art and see Fort Wayne Collects: Three Viewpoints and learn about collecting!

This exhibit features three local, private art collections and allows viewers to have a rare glimpse into the aesthetics and process of collecting as explored through the diverse visions of each collection.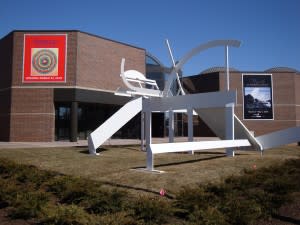 The works on display will range from local to internationally-known artists, cross media and techniques, and span much of the 20th century and beyond.
Every collection, art or otherwise, has its own patterns and distinct characteristics. What every compilation shares is the passion and drive of the person, or persons, assembling it.
These works will never be shown together again, be sure not to miss your chance!
 The exhibit will be on display now through May 6, 2012.
Gallery Hours: Sunday, Noon-5:00pm Tuesday-Saturday, 11am-6pm Thursday, 11am-8pm Sunday & Thursday FREE Admission Closed Mondays and holidays
Admission: FWMoA members – Free Adults – $5.00 Students (K-College) –  $3.00 Family – $10.00