I could wax poetic about how the seasons inspire some sort of existential awakening. How our connection with earth, time, and pumpkin spiced things all blends wildly into a kaleidoscope of nostalgia and restaurant menus. How the equinoxes evoke a sense of our own mortality while a menagerie of plastic yard decorations remind us there is a season for every time. But quite honestly I'm mostly in it for the parties. Give me a solid Halloween shin-dig and you've got yourself a happy camper. Mardi Gras? You better Beignet it! (I'm so sorry).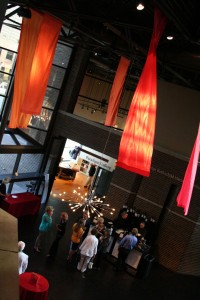 The
Fort Wayne Museum of Art
offers just such an experience with their quarterly Seasonal Parties. Coinciding with the arrival of newly opened exhibitions, the festivities allow the Museum of Art to engage a broad, diverse public. The Seasonal Party series grants visitors an opportunity to view current exhibitions, dance to live music, and partake of local food all within an atmosphere that emphasizes a very social and public museum experience. Specially designed decor and menus are selected for every party, creating entirely unique occasions with every season.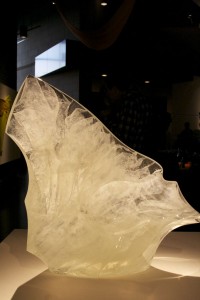 Last season's "Summer Party" hosted photographer Al Satterwhite who provided autographs of his latest publication "
The Cozumel Diary .... running amuck with the King of Gonzo, Dr. Hunter S. Thompson, in Mexico and other weird tales
". The collection is a cheekily described "diary" featuring photographs taken during Thompson's 1974 Playboy Magazine interview. Dutch glass sculptor Peter Bremers mingled with the crowd and discussed his process for creating some impressive pieces that challenge what you think is geometrically possible with glass. Also in attendance was Indiana native Robert Pulley, whose sculptures may be viewed in the museum's sculpture court until the mid November. Drawing from his personal experience with Indiana's natural landscape the pieces are both visions of natural forms and a demonstration of how time and material work on our memories.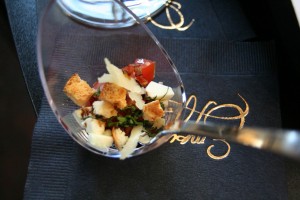 Local events venue and gastronomic caterer
Empyrean
was on hand treating guests to  "Bites of an American Summer". The menu included nontraditional takes on some old favorites including panzanella salads, "Chicago Dogs", a deconstructed potato salad, pie lollipops, and more. All was washed down with an assortment of craft beer, wine, and a "Sip of Summer", a custom created cocktail featuring hibiscus syrup that provided just the right amount of sweet and floral.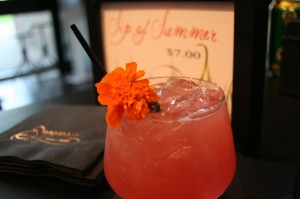 Guests could kick their off their shoes and dance to
Fernando Tarango & The Wickersham Brothers
after pursuing the galleries. The upcoming "Fall Party" on October 10th offers a chance to check out some of the Museum of Art's latest exhibitions including the return of Mark di Suervo's "Helmholtz" sculpture. Located in the nearby Freimann Square, the statue suffered damage last year and has only very recently returned. A full gallery within the museum is dedicated to the piece's history and its restoration. Also of note is the return of the invitational and juried "Contemporary Realism Biennial" which collects some exemplary pieces of current trends in American and international realism. "Crafting a Continuum: Rethinking Contemporary Craft" will exhibit works from the Arizona State University Art Museum and Ceramics Research Center in the Herberger Institute for Design and the Arts. Guests can also expect live music from local band 
Freak Brothers
and catered food from 
Main Street Bistro
. On a scale of 0 to 10, 0 being the town in Footloose before Kevin Bacon and 10 being the town in Footloose post-Bacon, I would say the likelihood of dancing is a 9.5. The "Fall Party" will run from 6:00pm to 9:00pm on Friday October 10th. Tickets for the Ft. Wayne Museum of Art Seasonal Parties can be purchased on the
museum's website
. And don't forget, you'll be downtown so take a walk around and checkout some of the other night spots the city has to offer!